ETCM introduces sporty new Nissan X-Trail Impul edition priced from RM149,715.05 (2.0 2WD) and RM172,516.42 (2.5 Premium 4WD).
Malaysian Nissan cars assembler and distributor Edaran Tan Chong Motor (ETCM) has expanded the Nissan X-Trail crossover model range further after introducing the new and sporty X-Trail Impul editions recently.
The X-Trail tuned by Impul can be had in either 2.0 2WD or 2.5 Premium 4WD forms. The Impul tuning package adds a sportier edge to the seven-seat crossover SUV, enhancing its aesthetics and stance in the process.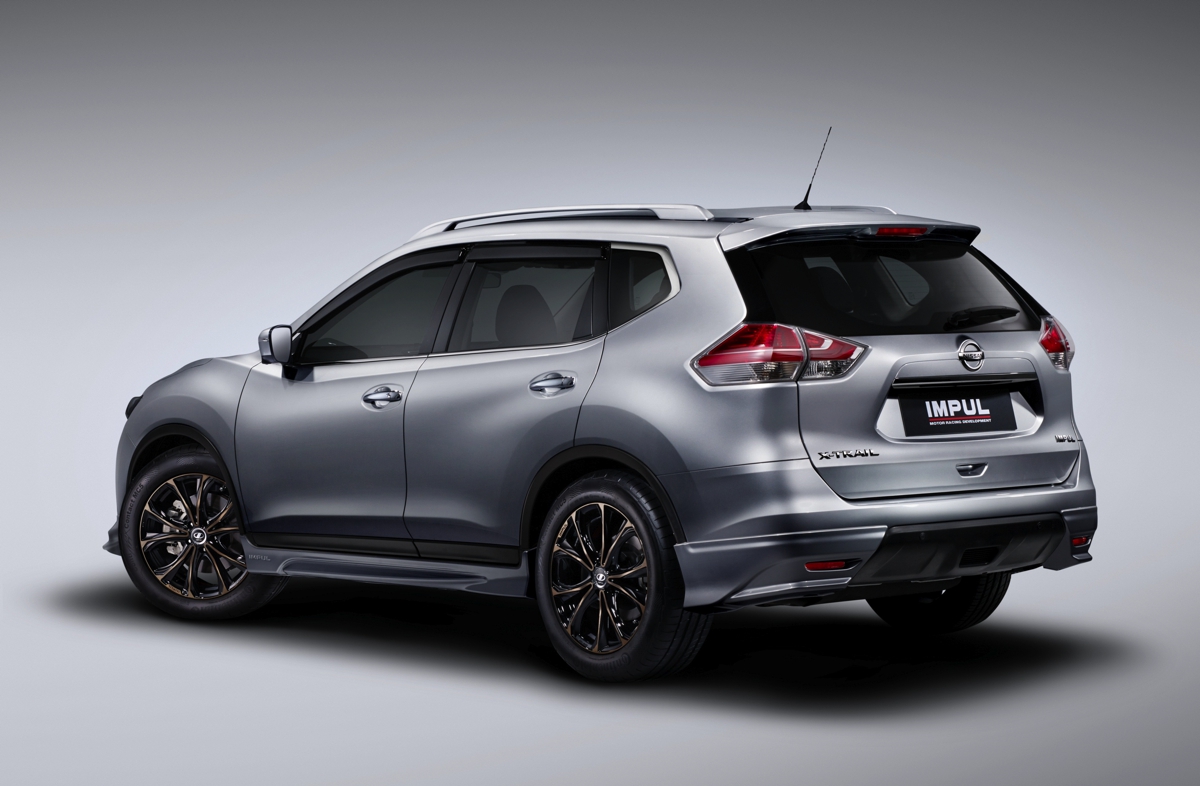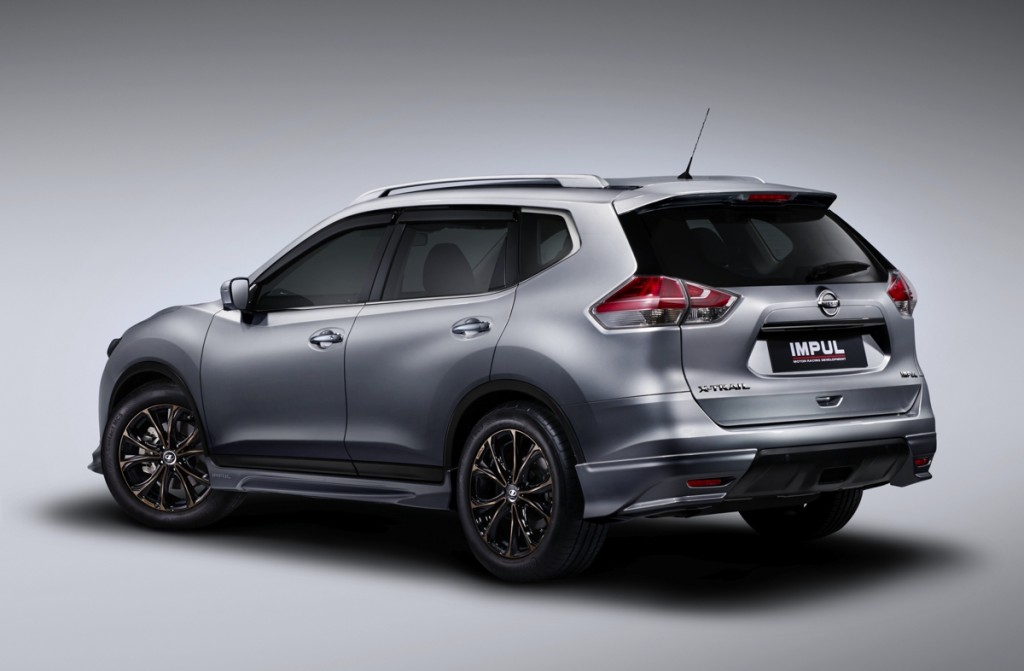 Highlights of the kit include a full aerokit, followed by a set of 18-inch alloy wheels wrapped in Continental MaxContact MC5 tyres, as well as a set of 30mm lowered Impul sport springs at all four corners.
ETCM will offer the Nissan X-trail 2.0L 2WD Impul at the price of RM149,715.05 (OTR with insurance), which is an additional RM8,648.04 over the standard 2.0L model's asking price of RM141,067.01. The high-sped 2.5L 4WD Impul version, on the other hand, commands a higher price of RM172,516.42 (OTR with insurance) instead, which is a RM8,620.48 extra over the standard 2.5L model's RM163,895.94 asking price.
Like all other Impul kits available with other Nissan models, parts from this package can be purchased individually as well, albeit at a slightly higher premium. Here's a complete parts list with price breakdown of the kit:
Nissan X-Trail (2.0L & 2.5L)

Tuned by Impul Individual Parts

Pricing (inclusive GST)
Aerokit

–       Front Bumper Spoiler

–       Rear Bumper Spoilers

–       Side Skirts

RM5,300

Impul Sports Springs
RM1,060
18" Impul Aura SX-50 alloy wheels

(set of 4)

RM5,830
Continental MaxContact MC5 Tyres (Set of 4)
RM 2,756
Door Visor
RM 424
LED Kicking Plate
RM 530
TOTAL
RM 15,900
It is worth noting that the kit is purely aesthetics, meaning the Impul versions remain mechanically unchanged from the 2.0 2WD and 2.5 Premium 4WD versions they are based upon.
More information can be obtained by visiting nissan.com.my or impul.com.my.
Image credit: ETCM