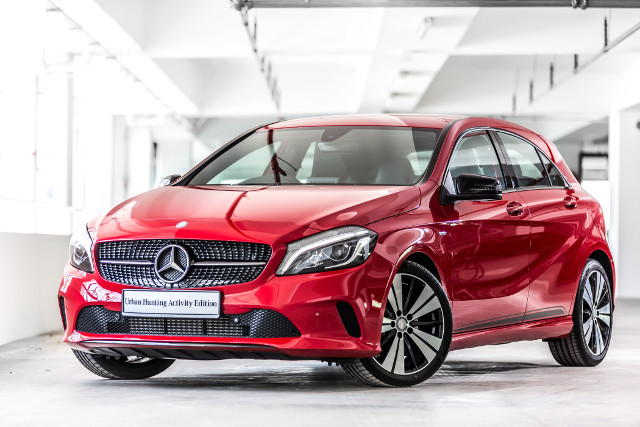 It's an A-Class that looks and feels a little more special than its siblings
Not content with the diversity of the current A-Class line up, Mercedes-Benz Malaysia has has introduced a variant that is aimed at those wanting an A-200 with added visual to complement their urban lifestyle.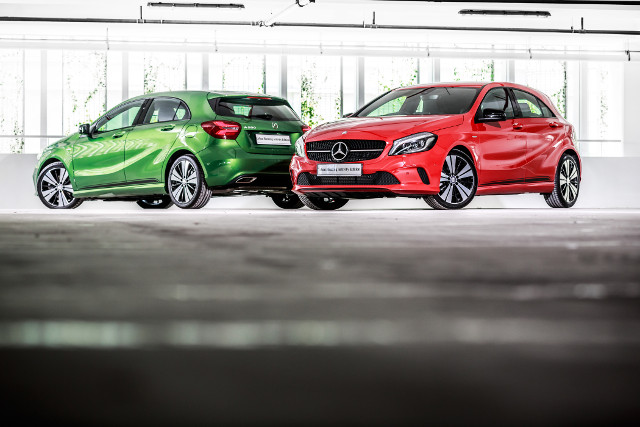 Limited to just 30 units, the A-Class Urban Hunting Activity Edition is equipped with a number of extras which includes 18-inch 10-spoke lightweight alloy rims which are black in colour. Matt black decals adorn the vehicles sides and to ensure that you don't mistake the car for its siblings, a wing badge with the words Activity Edition slapped on and another such badge on the centre console.
The Night Package offers a few more special bits such as selected black accents to the wheels, exterior mirrors and the belt line trim strip. On the inside, the dasboard, door centre panels and sports seats are covered with Artico man-made leather which add to the premium look and feel that's synonymous with the brand.
Other features like the contrasting top stitching and chrome accents are a little more subtle than the others. The instrument cluster with its tubed-shaped round dials feature a checkered flag look contrasting with the red needles.
Available in five different colours which are Cirrus White, Jupiter Red, Polar Silver, Elbaite Green and Cavansite Blue, the A-200 Urban Hunting Activity Edition is priced at RM205,888 on the road without insurance.
Those who find the pricing a bit steep, can rest a little easy because Merc's Financing plans help reduce the montly payments. Opting fot the 3-year Agility Financing agreement, buyers should only expect to pay RM3,441 per month. Not only that, with this agreement, owners have the option of either returing the car, paying off the residual value amount or refinacing the residual value amount.
If this intrigues you, head on over to your nearest Mercedes-Benz dealership to know more.