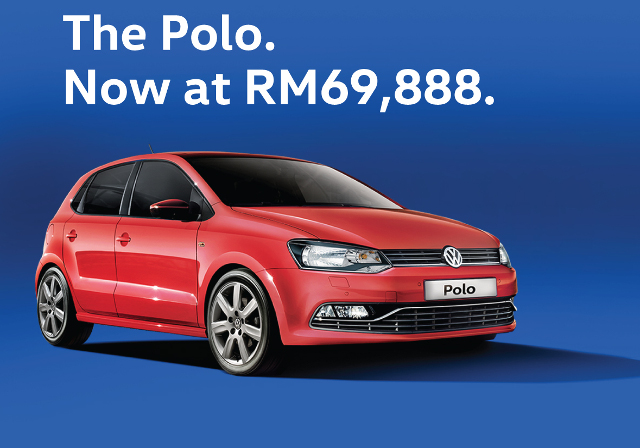 Same cheerful hatchback, but at a more afforable price
Volkswagen Cars Malaysia has seen it fit to drop the price of their stalwart hatchback to an acceptable RM69,888 for a limited time. Owners only need to pay RM737 as their monthly loan repayment, however, it's best to visit your nearest VW dealer to know exactly how the repayment scheme actually works.
What you are getting for your money, is the same cheerful Polo we see zipping around our city streets. It's powered by the same 1.6-litre 16-valve Multi Point Injection (MPI) engine that puts out 103bhp and 153Nm of torque. This powerplant is paired with a 6-speed automatic transmission with Tiptronic. VW say that when driven sensibly, the Polo should be able to to achieve a fuel consumption figure of just 6.3 litres per 100km.
Despite the reduced price, VW didn't skimp on equipment, the Polo is fitted the the new RCD 330G head unit that offers a number of connectiviy options well as the multimedia ones which include a CD player (WMA/MP3), USB and iPod connectivity, AUX-IN support, SD card slot and Bluetooth with MirrorLink connectivity.
If you are interested to know more about the Polo, visit the VW Malaysia website at www.volkswagen.com.my or visit your nearest VW dealership.