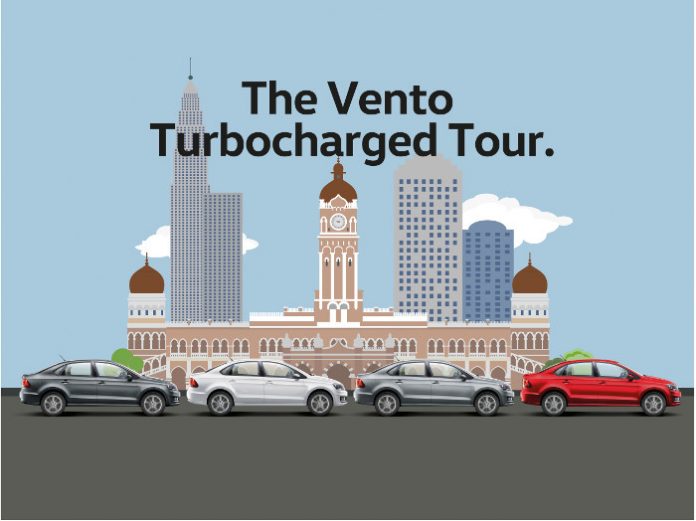 As a means to promote the power and agility of the new turbocharged Vento, Volkswagen will initially be taking its small yet powerful sedan on a road tour across the three states.
The company believes that the only true way to convince potential buyers of the capabilities of the new Vento, would be for them to try it for themselves.
The tour will provide the general public with the opportunity to be up close and personal with the new car and drive it to its fullest potential. Besides giving the general public a feel for the car, the tour's objectives include educating potential buyers on car safety and driving skills. This would include proper seating positions for drivers, correct steering wheel placement, emergency braking, defensive driving skills and how to maneuver through slalom courses. Taking it one step further, VW will also allow members of the public to participate in various stunt demo sessions.
The company will also be bringing along a number of other models for the public to see and test drive. So if you are interested in attending the tour, plan your weekends around the following dates of the first three tours:
18 – 19 March
(10.00a.m – 7.00p.m) -Aeon Bukit Tinggi, Klang
13 – 14 May
(10.00a.m – 7.00p.m) – Mydin Ayer Keroh, Malacca
29 – 30 July
(10.00a.m – 7.00p.m) – Stadium Darul Makmur, Kuantan
The Vento Turbocharged Tour is free of charge and open to the public but only those who have valid driver licenses are allowed to take part in the driving activities. In case you were wondering, the Vento comes with a 1.2-litre TSI turbo engine which is mated to a 7-speed DSG (Dual Clutch) gearbox. Touted as the vehicle with the highest torque in its class, the Vento is said to offer premium power at an affordable price. So, if you are interested to know more about the car, visit the VW Malaysia website or your nearest VW dealership.