Mitsubishi Motors Malaysia, in an effort to support wildlife conservation efforts in Sarawak, has handed the keys of a brand new Mitsubishi Triton to the Sarawak Forestry Corporation to be used for wildlife rescue and conservation works at Matang Wildlife Centre (MWC).
Chief Executive Officer of Mitsubishi Motors Malaysia, Tomoyuki Shinnishi, personally handed over the new pick-up truck to Wong Ting Chung, CEO of Sarawak Forestry in a ceremony at MWC. This good deed is said to be part of the company's Corporate Social Responsibility programme to promote a sustainable future.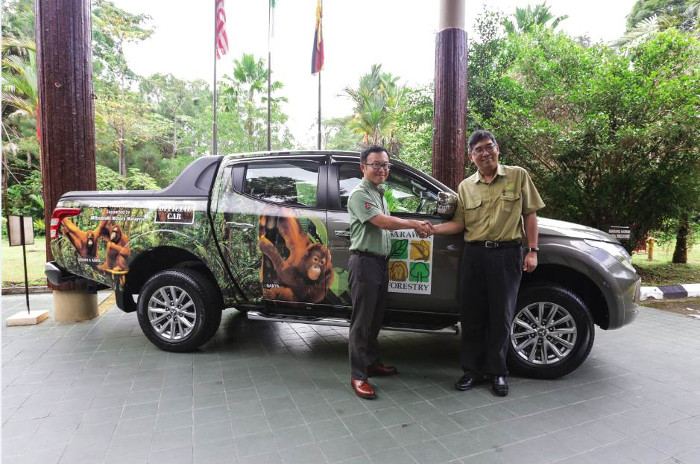 During the ceremony, Shinnishi, said, "Mitsubishi Motors is proud to assist and support SARAWAK FORESTRY, an organisation that devotes its' time for a good cause. We acknowledge their efforts in rescuing wildlife of various species which are brought in to Matang Wildlife Centre for rehabilitation purposes."
Speaking of the latest addition to Sarawak Forestry's inventory, Wong, said ""Due to increasing public awareness on wildlife conservation and protection, Matang and Semenggoh wildlife centres are facing growing demands for additional capacities in rescue, rehabilitation and other operational aspects such as transportation. Therefore, contributions such as this Triton pick-up truck by MMM is timely, practical and very much appreciated for our works here at Matang Wildlife Centre."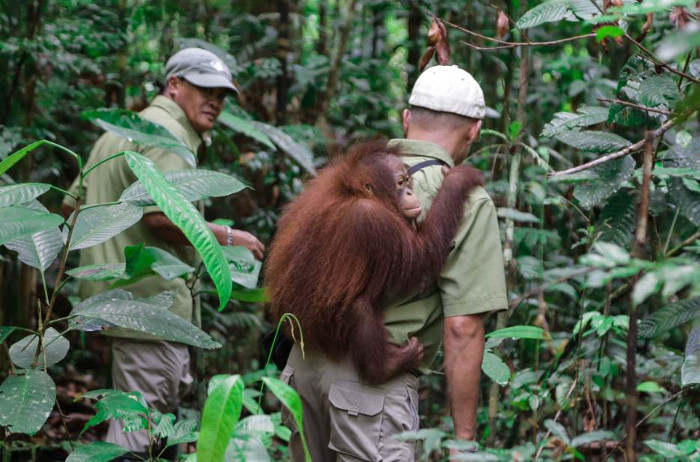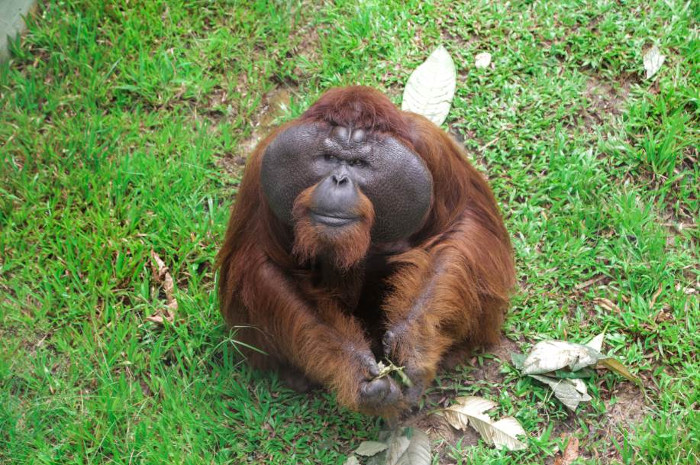 At the Matang Wildlife Centre, several endangered mammals, birds and reptiles are looked after and given the protection they deserve. The centre also has an orangutan rehabilitation programme where these endangered animals are cared for in order to increase their population. Initially, rehabilitation efforts were concentrated at Semenggoh Wildlife Center at Semenggoh Nature Reserve but in 1998, due to the increasing population of orangutans, the programme was launched in the Matang Wildlife Centre to reduce in an effort to reduce overcrowding at the Semenggoh facility.
The Triton is Mitsubishi's answer to the Hilux, Ranger, D-Max and Navara. It features a MIVEC turbodiesel engine and can be had in either a 4×4 or 4×2 configuration. Visit the automaker's website to learn more about the models that it currently sells in the country.