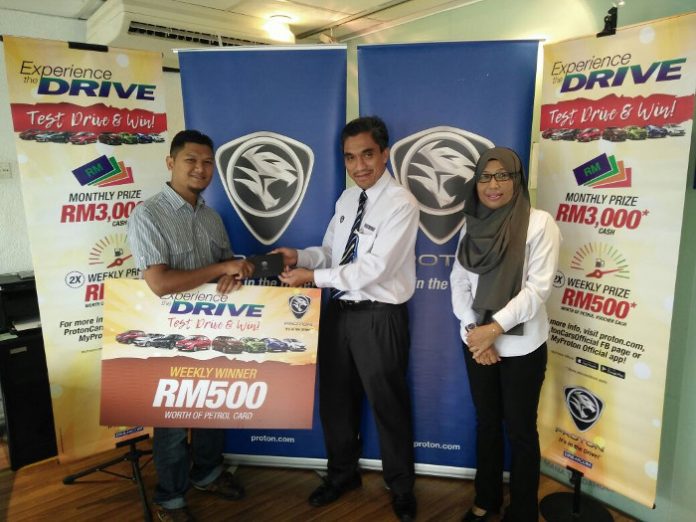 Proton Holdings Berhad has launched a new contest aimed at attracting potential buyers with attractive petrol and cash prizes. Called the "Experience the Drive Contest", participating in it is easy, all you have to do is test drive any Proton model, then write a short creative caption or description of the test drive in no more than 20 words to be eligible to win weekly and monthly prizes.
The contest form will be provided to participants at any Proton Showroom or Proton roadshow. The winners will be announced on a weekly basis, following the end of each contest week. Weekly winners will receive a petrol card worth RM500 and monthly ones will receive a cash prize worth RM3,000. Two weekly prizes will be given away each week and one monthly prize each month. That's a total of RM7,000 to be won each month from the starting date of the contest which was 1 March 2017 till the end, which is 31 December 2017.
Proton, for convenience sake, has asked that participants book their test drive through the MyProton mobile app for a more pleasant test drive experience. Through this contest, Proton wants participants to feel the time and effort the automaker has put in to improve on the safety and driving dynamics of the current crop of vehicles compared with their predecessors.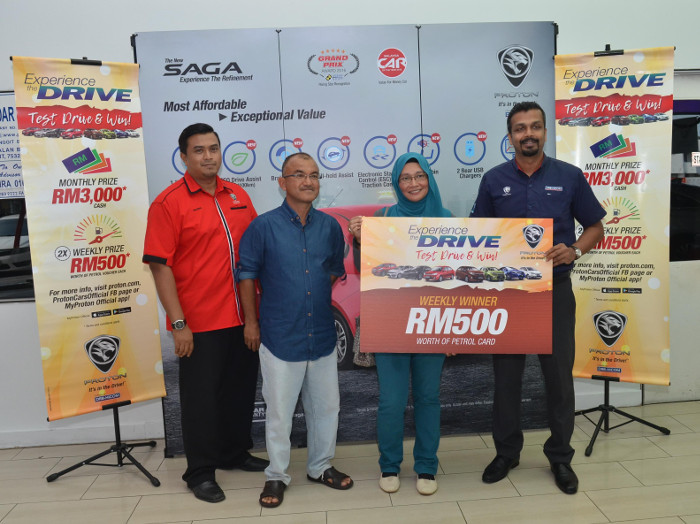 The contest seems to have been well received because during the first week, the company said that it has received over 200 entries and 2 weekly winners have already been confirmed. The winners were Mohamad Darulhisham bin Mohd Rashid and Saliza binti Ahmad from Kedah and Melacca respectively.
So, if you are interested in participating, visit your nearest Proton dealership or use the MyProton app to book your test drive.