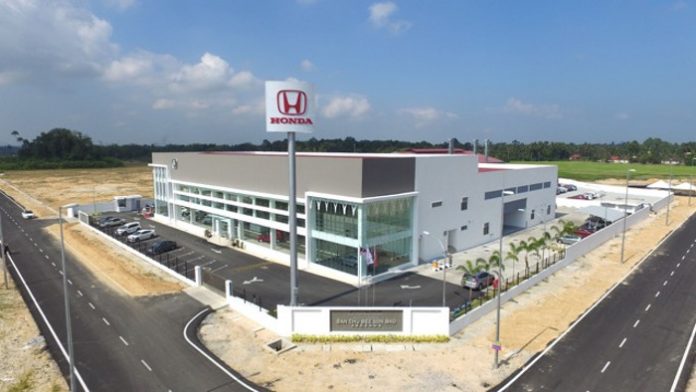 Honda customers in Kelantan should be happy with the news that the state's first Honda 4S centre is now open for business. The 4S centre (Ban Chu Bee Honda 4S Centre), which comprises of sales, service and spare parts departments as well as a paint and body shop boasts a total build up area of 62,200 square feet.
It is said that a total of RM22 million was invested in the facility which features a slew of amenities for Honda owners or potential owners to enjoy while waiting to be attended to. Some of them include a customer lounge and an executive lounge, complimentary Wi-Fi services, kid's corner and a surau.
There are 20 service bays available at the facility with bays for fast service (5 bays) , tyre service (1 bay), general repair (8 bays) and for air-conditioning (1 bay).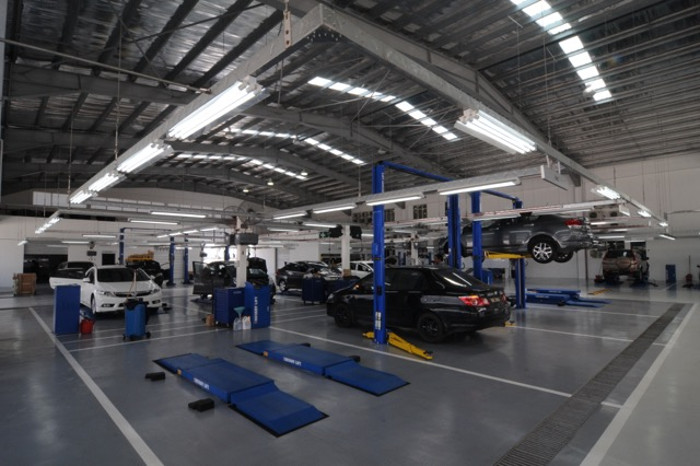 Previously, Honda was only capable of servicing 22,600 vehicles a year in Kelantan but thanks to the launching of the new facility, the ceiling has now been raised to 22,00 vehicles a year. The facility is not only the largest of its kind in Kelantan, but in the entire east coast too.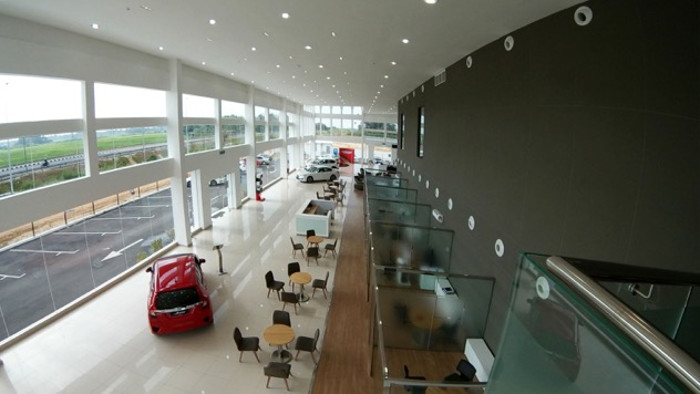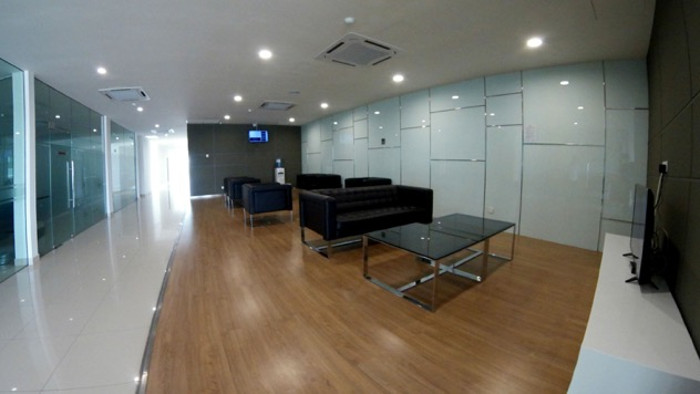 Honda has had a great start to 2017 with its BR-V receiving 10,000 bookings while the facelifted City received close to 3,000 bookings since its launch three weeks ago. The Japanese automaker isn't done just yet, as it is currently planning to launch another two more models sometime in the coming months.
Speaking of the latest growth in customer base, Honda Malaysia's Managing Director and Chief Executive Officer, Mr. Katsuto Hayashi said, "Last year, Honda Malaysia sold 91,830 units and of this total, the East Coast region contributed 8% with sales of more than 7,200 Honda vehicles. Kelantan contributed 34.6% towards this regional sales and Honda Jazz was the favourite among the customers here. In the past five years, Honda Malaysia sales in East Coast region have increased by 172%."
Expect more from Honda soon but till then, if you plan on getting your Honda serviced at the latest 4S centre in Kelantan, contact Ban Chu Bee (Honda 4S Centre) at 09-744 3337 / 09-744 5893 which is located at Lot 1349, Jalan Pasir Mas-Salor 15100 Kota Bharu, Kelantan.