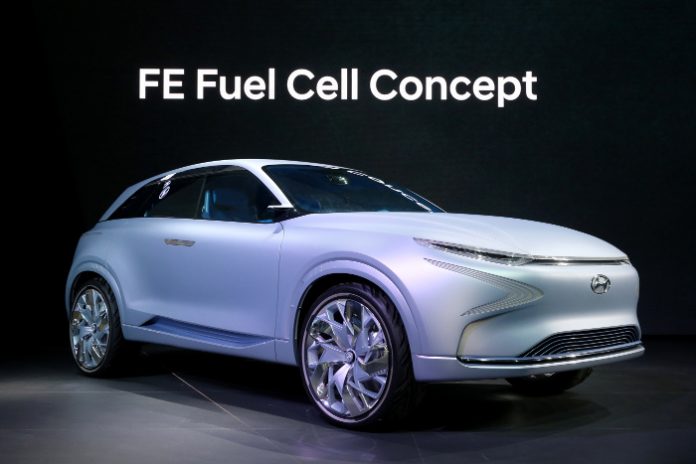 At the ongoing Seoul International Motorshow, Hyundai has also unveiled its stab at the hydrogen powered vehicle of tomorrow. Dubbed the Future Eco (FE) Fuel Cell Concept, the car is meant to provide a glimpse at the actual production ready vehicle, which will be launched in February next year.
This unveiling hints at the possibility of realizing the Korean automakers's hopes of becoming a global leader of manufacturing mass-produced hydrogen vehicles of tomorrow. The new car, when launched, will feature advanced driver assistance technologies and a respectable 800km range on a tank of hydrogen.
Apart from that, the car will also have clever tech to aid occupant comfort, convenience and safety. One such feature is the ability of this vehicle to take the byproduct of its fuel cell process, which is water, and use it for its air humidifier in the cabin. The added moisture should provide occupants with better levels of comfort especially on long journeys.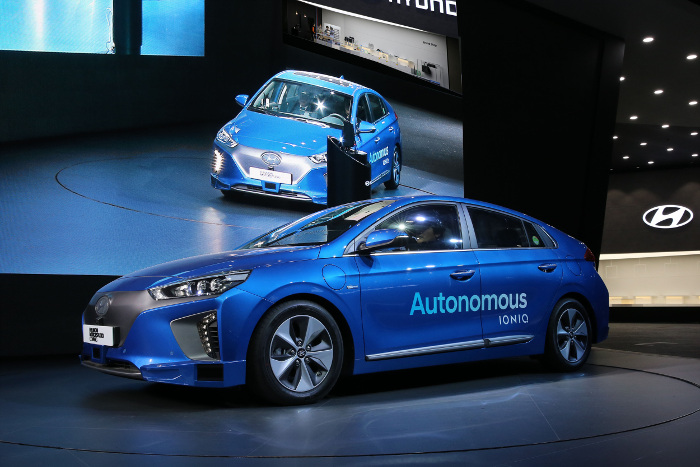 But that wasn't the only tech on display, besides the Smart House concept that blurs the line between the mobility of a car and practicality offered by a house, Hyundai's VR take on the futuristic Ioniq was also intriguing. The automaker had Virtual Reality simulators at their stand which allowed visitors to peer into the abilities of an autonomous Ioniq. The simulator demonstrates how the actual car can behave with advanced auto-piloting capabilities through the use of its many sensors and radar systems.
Hyundai says that the autonomous Ioniq is one of few such vehicles to have its self-driving systems integrated into the front bumper instead of the big bulky ones placed on the roof of some mainstream automakers' prototypes. The company will be able to accomplish this by integrating the new systems with existing ones which include Smart Cruise Control's forward facing radar and Lane Keeping Assist cameras.
Expect more from the Korean giant in the future but until then, its most cherished vehicle here in Malaysia is the hybrid Ioniq which blends both electric and petrol power to offer better efficiency and emissions.