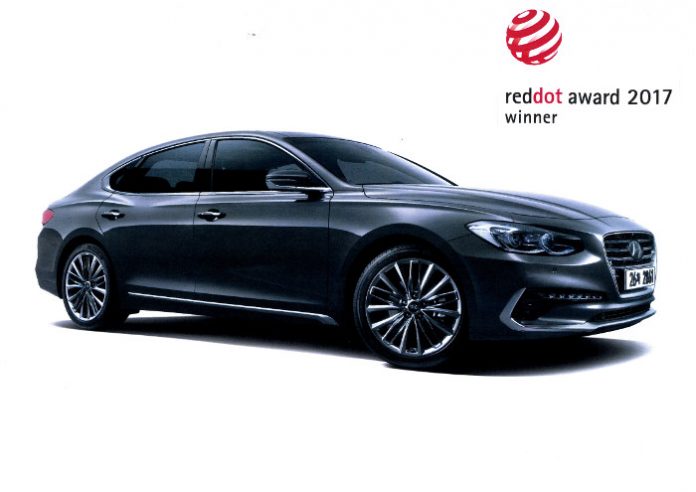 It's quite well known that Hyundai vehicles have become far more desirable over the years thanks to the impressive work of its design team and the company's improved use of quality materials. The improvements haven't gone unnoticed as the Korean automaker has been awarded with the Red Dot Award for outstanding design for the fourth year in a row.
Winners of the award are picked out by a panel of 21 international design experts, professors and journalists who review over 5,000 product design works from more than 50 countries. The cars that bagged the award for Hyundai were the Azera and i30 in the Product Design category. In previous years, winners of the Red Dot Awards were the i10 and Genesis in 2014, i20 and Sonata in 2015, and IONIQ in 2016.
Criteria that made the Azera eligible for the 'high design quality' award were it elegant looking design, the originality of said design its desirability among younger car buyers. , The i30 received an 'Honorable Mention' for its competitive looking design. Prior to this award, the i30 had already bagged two other similar accolades from the PIN UP Design Awards and 2017 iF Design Awards.
The Red Dot Awards is organised by Design Zentrum Nordheim Westfalen, which reviews new and interesting works from a wide range of categories to determine each year's most praised designs.
Over the years, Hyundai has managed to transform itself from being a mediocre econobox manufacturer, to one that makes some of the best looking cars that are within reach of the average Joe. It's clever use of materials, manufacturing processes and killer designs have attributed to the brand growing in popularity around the world.