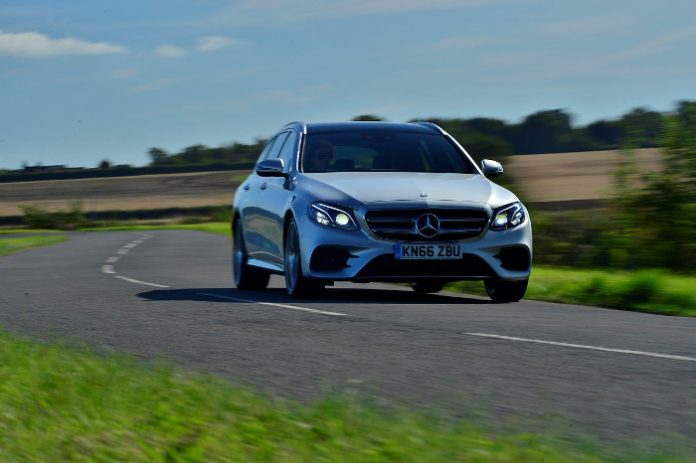 Mercedes-Benz has had an extraordinay start to the year by posting record sales figures for the first quarter of 2017. March was the strongest month for the automaker in terms of sales figures, as it posted a growth of 14.8% with 228,296 vehicles being delivered globally.
Overall, Mercedes-Benz sales increased to 16% in total for this quarter by selling 560,625 vehicles so far. So strong was the demand for its vehicles that the company has even gone so far as to say that during the same period, the company was considered the premium-segment market leader in a number of countries including Germany, UK, France, Italy, Switzerland, Japan, South Korea, Australia, Canada and Mexico.
"The E-Class Saloon and Estate continued along their successful path in March with growth of around 65 percent. The bestselling model series of Mercedes-Benz has now been completed with the new E-Class Cabriolet, which we presented to the public at the Geneva Motor Show, right on time for the start of spring," stated Britta Seeger, Member of the Board of Management of Daimler AG responsible for Mercedes-Benz Cars Marketing & Sales.
In Europe, the Stuttgart based automaker posted a 10.8% growth for the quarter with 233,329 vehicles sold. For the Asia-Pacific region, a sales growth of 27.4% was seen with 219,418 vehicles sold. In China alone, Mercedes-Benz managed to shift 49,871 vehicles in March which is about a 30% increase in sales. Though it didn't disclose any specific figures, the company also said that it posed best ever sales figures for the month of March in a number of other countries such as South Korea, Australia and Malaysia.
In North America, things were just as rosy for the automaker with sales reaching 94,142 vehicles amounting to a 7.1% increase. In fact, Mercedes-Benz even achieved record sales in the three countries which make up the region (USA, Canada and Mexico).
It looks like 2017 has been very good to Mercedes-Benz with its E-Class and GLS being among the most popular models. This news should come as no surprise to most people because over the past few years, the German auto giant has been churning out some of the best looking and best performing premium vehicles in the market. But we shall have to wait and see if the interest in the brand manages to gather more momentum for the remaining quarters of it's fiscal year.