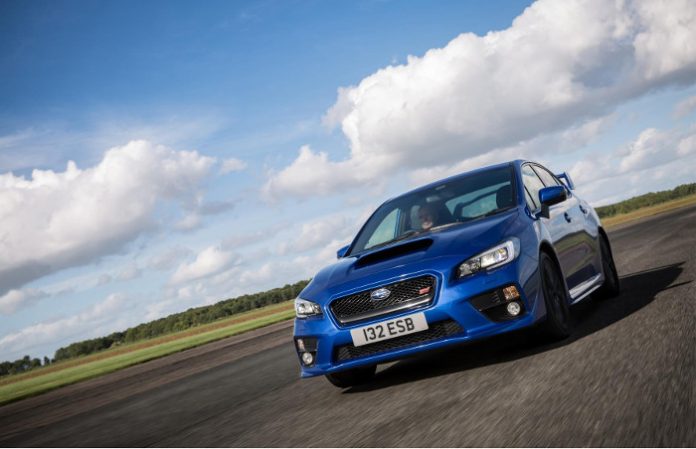 Subaru is known for creating some of the best and handling cars such as the WRX STI as well as producing some of the best boxer engines the world has to offer. The company reserves STI name plate only for its most potent of performance vehicles.
The WRX STI's rally pedigree is inherited from its fire-spitting cousins which have graced the rally stage since the early 1990s. Today, Subaru UK, has also decided to add more performance to its latest car with the addition of mobile WiFi setup. The system will allow multiple devices to connect to it and also comes with its own battery that enables it to stream for 24 hours. This should keep passengers online for the duration of their journey regardless of the destination.
Subaru's latest car is the fifth generation of the WRX STI and features a 2.0-litre turbocharged engine that produces close to 300bhp. It features some of the cleverest all-wheel-drive systems such as Vehicle Dynamics Contorl (VDC) Active Torque VEctoring that allow the vehicle to stay under the driver's control despite meandering at high speed through tight corners.
Now, the STI has the best of both worlds – outstanding performance in both power and mobile connectivity. Visit the automaker's website to learn more about it as well as its more docile sibling, the standard WRX, which may not offer the same performance, but still retains some of its magic.