Ford has developed a police spec hybrid pursuit vehicle for Police departments in the US. Called the Ford Police Responder Hybrid Sedan, the vehicle features clever tech that help it save fuel and put less strain on the car's engine when it comes to powering the various electronic equipment.
Under the the bonnet is a 2.0-litre Atkinson-cycle engine and an electric motor which is powered by a lithium-ion battery. Ford says, that the car can run on pure electric power at speeds of up to 100km/h. It will switch between electric, petrol or a combination of both (hybrid) as and when necessary to ensure police officers have the performance needed to respond to emergency situations.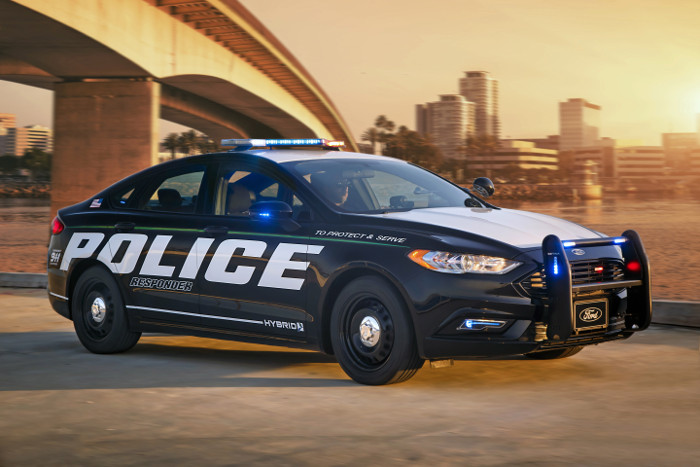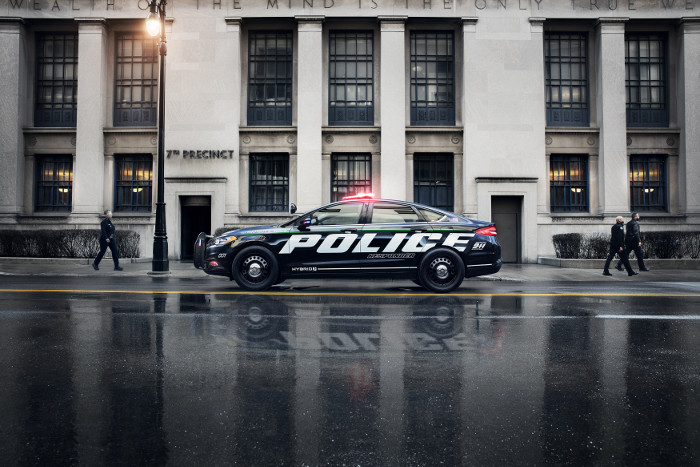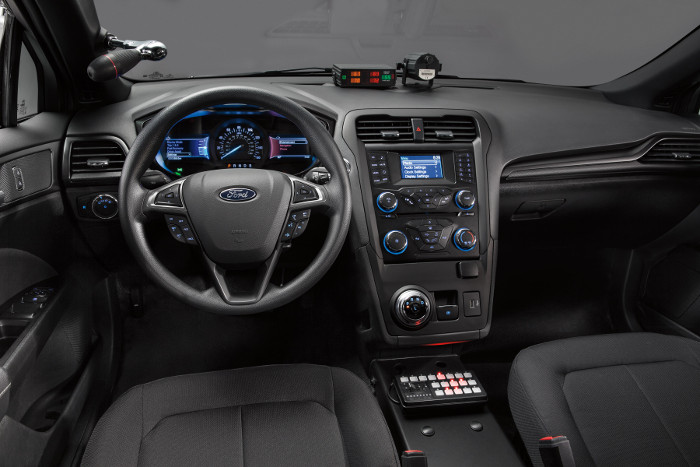 The Blue Oval also says that the car will be able to cover more than double the distance of a regular petrol-only pursuit vehicle but with the same amount of fuel. This can be attributed to the use of a lithium-ion battery pack that helps power the electrical systems and putting less of burden on the engine especially when the vehicle is stationary.
This pursuit sedan is one of 13 electrified vehicles that will be introduced to the market in the next 5 years. Others include a hybrid F-150 pick-up, hybrid version of the Mustang, plug-in hybrid Transit, all-electric small SUV and a hybrid powered self-driving vehicle which has not been named.
"Electrifying our next generation of vehicles is core to our unwavering commitment to sustainability," said Joe Hinrichs, Ford president, The Americas. "By being a leader in electrified vehicles, we remain committed to delivering cars, trucks and SUVs that are better not only for our customers, but for the environment and society as well."
Ford has poured $4.5 billion dollars into its alternative energy campaign with the hopes offering general consumers the vehicles that are most useful to them. Though the launch dates of these various vehicles are still far off, the hybrid pursuit sedan will be made available for purchase by various police departments as early as the middle of next year.