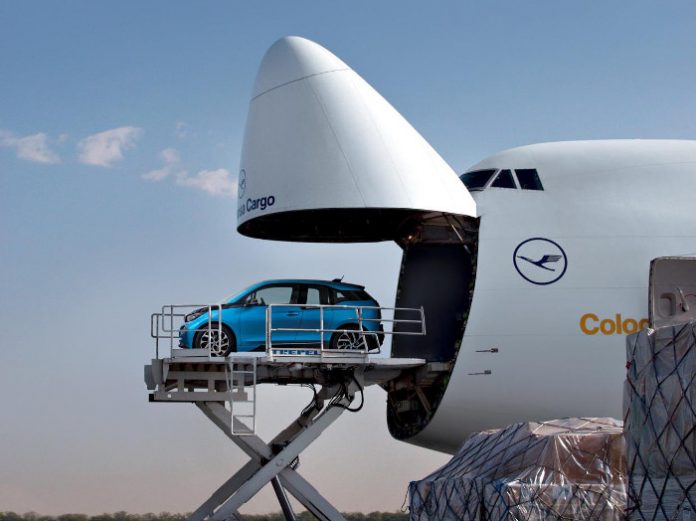 BMW has posted its strongest sales this quarter compared to the same period last year. According to the company, its top premium brands, BMW, MINI and Rolls-Royce, saw a combined increase in total sales by 5.3% which amounts to 587,237 vehicles that have been sold globally. Its the first time that the German automaker has cracked half a million sales at such an early period in the year.
"We've achieved a strong start to the year, with our X-family models and the BMW 7 Series being the main growth drivers," commented Dr Ian Robertson, Member of the BMW AG Board of Management with responsibility for Sales and Brand BMW. "March was the first full sales month for the new BMW 5 Series Sedan and the customer feedback for this benchmark car is already very positive," he continued.
Sales of BMW vehicles alone totaled 503,445 vehicles in the first quarter of 2017 which is a 5.2% increase compared to the same period last year. There were a number of models that contributed to the company's sales growth. In March, deliveries of the BMW X1 increased 21.0% (26,759), sales of the BMW X5 were up 20.7% (17,678) while deliveries of the flagship BMW 7 Series grew 74.8% (7,134).
BMW's electric line of vehicles helped bolster sales further as the company shifted 20,000 of these vehicles to customers world wide since early 2017. These sales figures are double of what were reported last year, which is proof of the growing popularity of electric vehicles. BMW i3 sales have been off to a positive start this year and the same can be said about the newly launched plug-in hybrid 530e iPerformance.
MINI branded vehicles also contributed to the overall sales growth by posting a 6.1% increase which is 83,059 vehicles sold since January. Sales of the MINI Clubman alone rose to 21% in the first quarter compared with the same period last year, which means that it is becoming a favorite among car buyers. Rolls-Royce Motor Cars had a good quarter too by posting a 33% increase in sales since January. Despite the economic situation and the volatility of the current vehicle market, there is still a strong demand for Rolls-Royce cars and the company is confident that this sales growth will be sustainable for the near future.
BMW Motorrad, the automaker's two-wheeler arm, managed a total sales volume of 35,636 vehicles which is a 5.5% increase overall this quarter. Based on what we have seen, 2017 seems to be shaping up to be a good year for a number of automakers. Let's hope that the surge in sales also brings with it better and improved vehicles in the not so distant future.