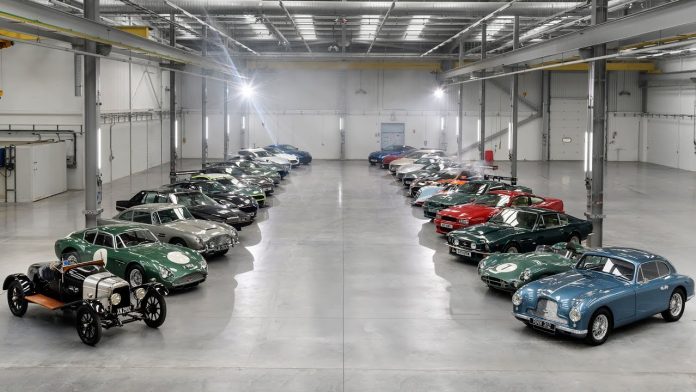 Aston Martin has published an interesting video showcasing some of the best vehicles of the company's history to commemorate the transfer of ownership of three super hangers to the sportscar maker in St. Athan, South Wales. At this very location, Aston Martin has opened its second manufacturing plant to deal with its expansion plans.
The Aston Martin Vulcan was the first model to come out of the new site in St. Athan, where production is expected to ramp up to accommodate more vehicle models. This move will allow the redevelopment of its primary manufacturing site into a state-of-the-art facility.
In the video, Aston Martin showcases 28 special cars from its 104-year histroy by allowing some of its better known drivers indulge in some boyish shenanigans with £65 million worth of cars. The drivers include Aston Martin Racing's World Endurance Championship (WEC) drivers, Darren Turner and Nicki Thiim and Aston Martin's Chief Engineer, Matt Becker.
Instead of boring you with more details, take a look at the video and bask in beauty and soundsfrom the likes of the A3, DBR1, One-77, A number of Vantages, Rapide S and the Vulcan.