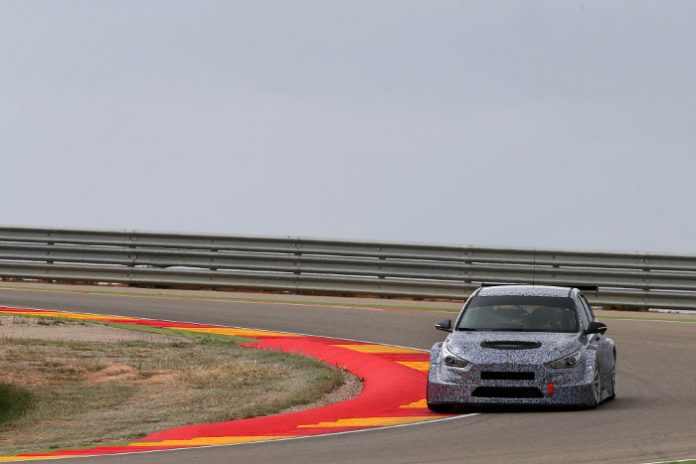 Hyundai Motorsport has started testing its new generation i30 TCR at Motorland Aragon in Spain. This is part of the development phase that will allow engineers to refine the car's characteristics and make it a competitive racer on racing circuits.
Prior to the trip to Spain, the vehicle had already undergone a number of shakedowns, but the session on this track will prove invaluable to Hyundai engineers who are working around the clock to ensure that the car runs well and at a competitive pace. According to Hyundai, the sessions were completed without major reliability issues and the team even tested alternative settings as they work to develop a base set-up for the car.
The automaker considers the 5.3km track at the Aragon circuit the perfect venue for driver Garbriele Tarquini to refine the handling balance through both slow and high speed corners, as well as under heavy braking for the hairpin at the end of the long back straight.
Several different engine map settings were tested for the car's 2.0-litre turbocharged engine to identify one that yielded the best performance figures. The engine is mated to a sequential gearbox with steering mounted paddle shifters as per racing regulations.
Speaking of the testing session, Customer Racing department manager Andrea Adamo said: "We were able to work on the balance of the car, and start developing an initial set-up that we can use in future, not only for the handling, but the important engine and differential settings. We can now use these as a base for future tests as we turn our focus to gaining the maximum performance from specific components."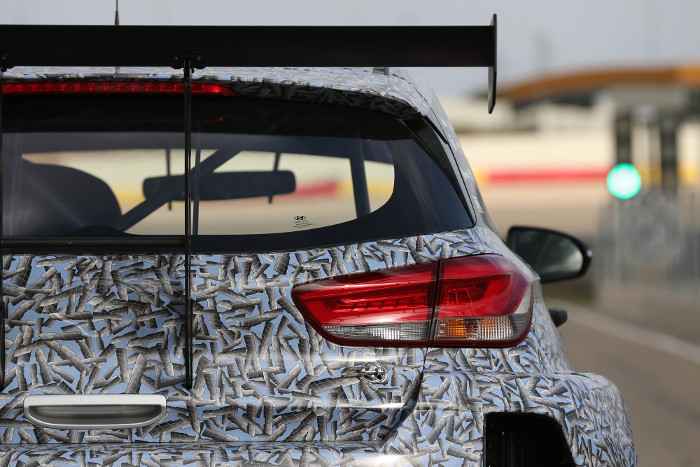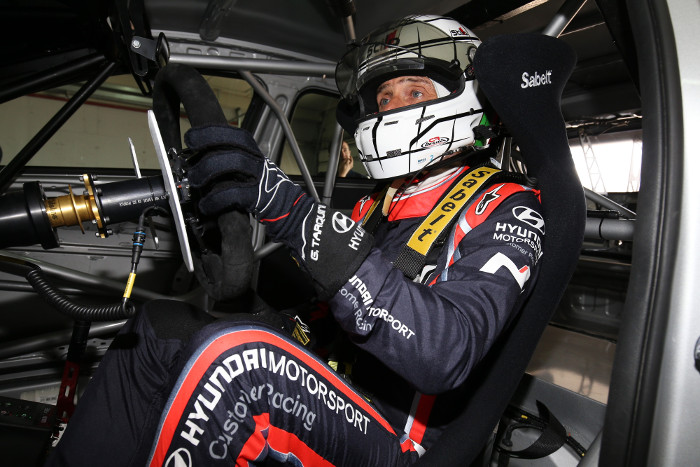 This racecar is based on the new road-going i30 but was designed and built in accordance with the TCR regulations that were first used in 2015. Currently, the TCR category is used as the platform for a number of international and national championships, as well for classes that compete at endurance events.
Hyundai's car has been shipped back to its headquarters in Alzenau, Germany for the team to prepare it for its next test outing in the schedule. Expect more from the automaker as it gears up to take on other seasoned manufacturers in circuit racing championships around the world.