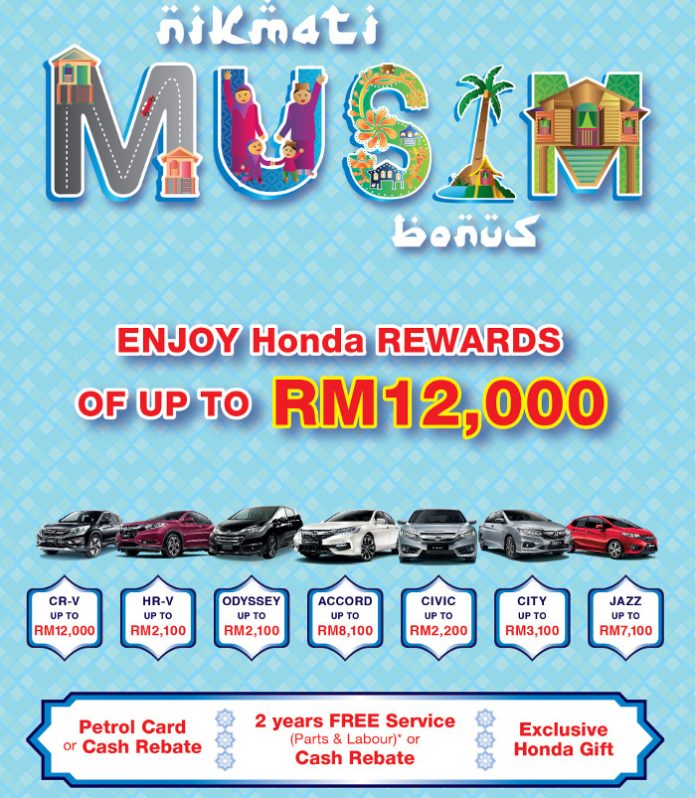 Honda Malaysia has announced that sales figures from January to April of this year have been good and has put the automaker on track to achieve its sales target of 100,000 vehicles. This will it to keep the top spot among non-nationl manufacturers based on total industry volume (TIV) this year.
As of now, Honda has achieved 35% of its sales target with 34,500 vehicles sold at the end of April. Compared to last year, sales has risen by 40% or 9,800 more vehicles were sold. Attributing to that number is the new BR-V that racked up 7,800 orders and the new City which has received 7,200 bookings since its launch in March.
Demand for the Civic has risen too with 840 vehicles sold per month. Prior to the introduction of the 10th gen car, the Civic nameplate was only receiving 50 to 200 orders, which says a lot of the new car's appeal.
And to ensure that the Japanese automaker keeps up with demand especially with the upcoming festive season, Honda's two production lines will be adjusted so that waiting periods do not exceed 2 months and that with the increased production, quality control isn't effected either.
Besides these sales figures, Honda Malaysia also announced new prices for the HR-V and CR-V 2.0 2WD due to re-classification under the new customs tariff code. Pricing for the HR-V 1.8L S is now RM101,100, E is RM110,700 and the V variant is RM121,000. The price of the two-wheel-drive CR-V has been adjusted to RM141,500.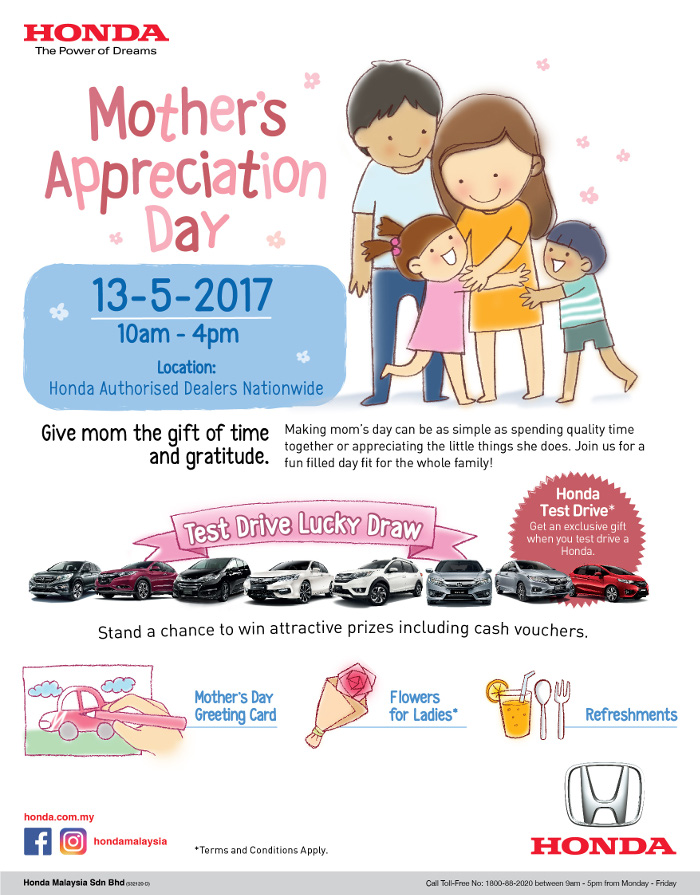 As a means to allure more potential buyers to the brand, Honda will be organizing two campaigns this month. The 'Nikmati Musim Bonus' will take place from 1st May 2017 to 31st May 2017. During this period, Honda is offering customers 2 years of free vehicle servicing (parts & labour) or cash options. The second campaign, is a nationwide showroom event which will be conducted in conjunction with Mother's Day on 13th May 2017.
The event will take place from 10am to 4pm and will feature a whole host of activities for the appreciation of mothers, which include roses and Mother's Day cards made by their own children in the Honda showroom. Other activities include test drive gifts and lucky draws, which should prove to be fun and enjoyable for the whole family.