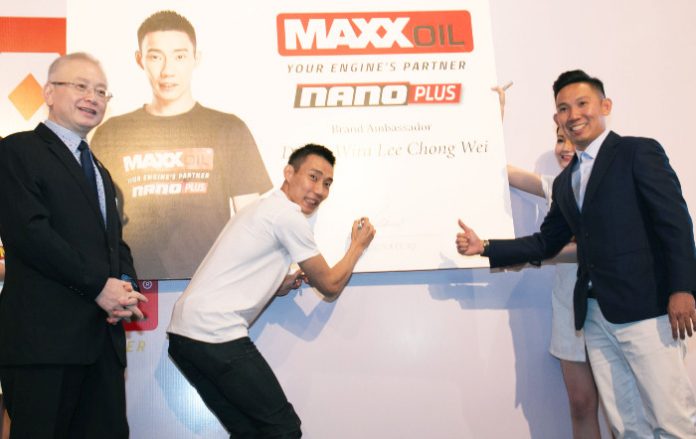 MaxxOil Malaysia, an oil distributor in the region has launched a new app that is aimed at simplifying vehicle maintenance and in turn, making it more convenient for its owners. The app, Maxx 'N Go was launched at the Royal Chulan, KL by its brand ambassador, Datuk Wira Lee Chong Wei and Minister in the Prime Minister's Department, YB Datuk Seri Ir. Dr Wee Ka Siong.
The app was designed and made available online in December 2016 and within a span of a few months, about 15,000 downloads were recorded. The app allows users to schedule an on site oil change service according to their convenience. Once they have selected a time and date, a mechanic from a nearby area will pop on over to your selected location and conduct a routine oil change on your vehicle by utilizing Maxx Oil's products. This negates the need to take your vehicle to a service centre, instead the service centre comes to you. The app's services are available for use, seven days a week, which is an improvement over what were are currently used to.
Besides regular consumers, Maxx Oil has also partnered with Grab Malaysia, making Maxx 'N Go the panel's service provider. As such, Grab's driver partners can now get an exclusive discount on services by using the app. This will make it more convenient for Grab partners to get their vehicles serviced as and when they find most convenient.
Another tie up involved Maxx Oil and Kuala Lumpur and Selangor Car Dealer & Credit Companies Association (FMC). Through the use of the app, FMC's car dealers are entitled to receive a special rate in a commission scheme. This places less of a burden on car dealers who need to ensure that vehicles on their lots are serviced at regular intervals. Instead of taking individual vehicles to service centres, well trained technicians will conduct maintenance work on the dearler's lot.
As of now, the Maxx 'N Go app services only covers Selangor and the Klang Valley but in a couple of months, users in Ipoh, Penang, Johor and Kelantan will be able to enjoy the same services described earlier. The app is available for download through the Google Play Store for Android devices and Apple's App Store for iOS ones.