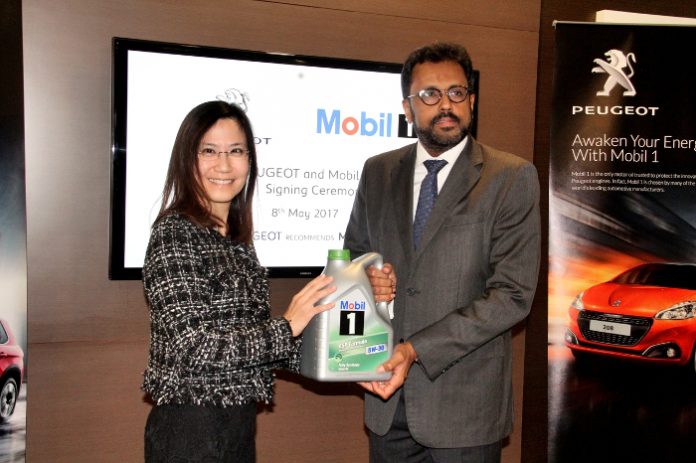 Mobilub Trading Sdn Bhd, ExonMobil's distributor in Malaysia has signed a three year agreement with Nasim Sdn Bhd, Peugeot's local authorised dealer, which will see all 35 Peugeot service centres use Mobil lubricants.
According to the automaker, this partnership signifies both companies' commitment to bringing high-quality products to customers in Malaysia and to strengthen their reputation as the wold leading brands in the automotive industry.
"Mobil lubricants is the recommended choice for Peugeot car owners who are looking to protect their engines without compromising on their vehicle's performance", said Dato Samson Anand George, Group Chief Operating Officer, Automotive Group, Naza Corporation Holdings Sdn.Bhd.
"At ExxonMobil, we are committed to providing the best lubricant solutions for car owners to bring out high-performance and proven long engine life", said Pajaree Meekangvan, Southeast Asia Cluster Sales Manager at ExxonMobil Asia Pacific Pte. Ltd.
Both Mobilub and Nasim have been working together for the past two years and this new agreement cements their commitment to each other and Peugeot owners in Malaysia to offer the best automotive solutions that are available right now.