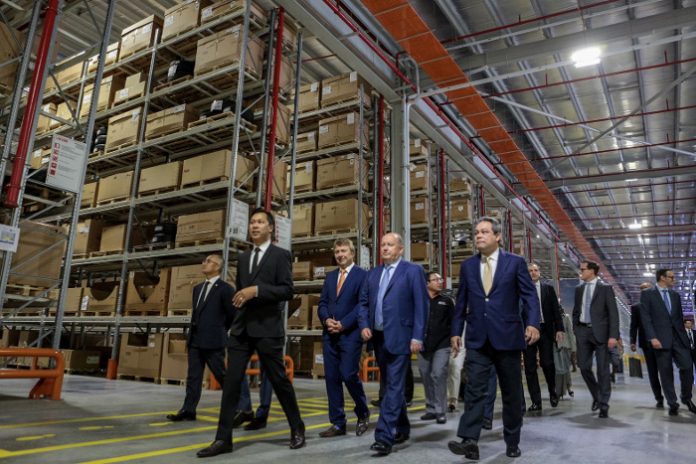 BMW Group Malaysia has officially opened its state-of-the-art logistics warehouse and parts distribution centre in Senai, Johor. This facility will function as the parts distribution hub for 23 countries in the region.
The 775,000 square feet facility is located at the Free Industrial Zone of the Senai International Airport in Johor Bharu. More than RM130 million was invested in the facility which is considered one of its kind and the first in the Asia Pacific region. It will not only function as the logistics warehouse and parts distribution centre for vehicle parts but for lifestyle merchandise of brands under the BMW umbrella, which include BMW, MINI and BMW Motorrad.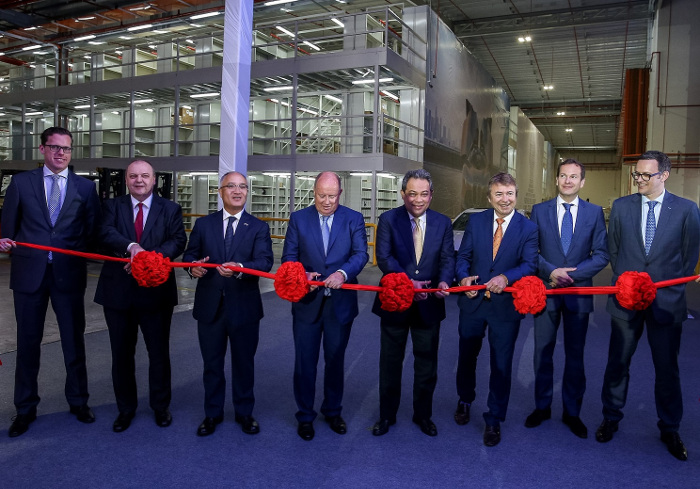 Regarding the launch, Mr. Hendrik von Kuenheim, Senior Vice President Region Asia, Pacific and South Africa, BMW Group, meanwhile, said, "The record sales performance we achieved in Asia last year and in the first quarter of 2017 is a testament to the strength of the BMW Group in the region. In that, we believe Malaysia to be a key market that supports our strategic business direction in expanding our footprint in the region. The opening of the new BMW Group Regional Parts Distribution Centre here will help the BMW Group to continue driving our vision to deliver the best in automotive innovation and value to customers in the region."
According to the German automaker, the launching of this facility proves its commitment to serving customers in the region and ensuring that the parts supply chain is in check with BMW standards and to ensure customer satisfaction.
It was completed at the end of last year and marks the first phase of the construction of the entire facility. Situated in a strategic area with good access to the sea port and airport in the Free Industrial Zone, BMW's new centre should improve parts supply even further. Besides Malaysia, other countries that will benefit from the launching of this facility include Singapore, Thailand, South Korea, Australia, New Zealand, Indonesia, Taiwan, Hong Kong, Macau, Philippines, Brunei, Laos, Cambodia, Myanmar, Vietnam, Bangladesh, Mongolia, Sri Lanka, Tahiti, New Caledonia, Fiji, and Guam.
The opening of this new centre is expected to create 120 new job opportunities in the country, which is good news for us Malaysians.