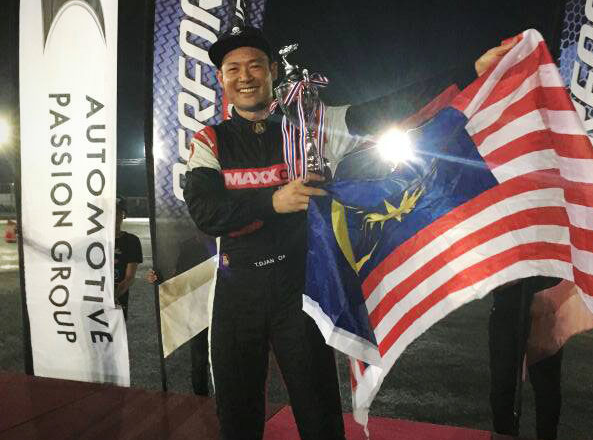 After a four year hiatus from professional drift competitions, Tengku Djan made a comeback by participating in the recent Drift Competition (Thailand) 2017 at Songkhla Speedway, Thailand. Despite the stiff competition, the well-known Malaysian drifter emerged as the winner of the Class A category.
Driving for the MaxxOil team, Tengku Djan had some tough battles as he advanced through the various rounds. In the final, he went head to head with Thailand's Davide Dorigo and it turned out to be a sizzler. After completing both mandatory runs, both drifters were tied on points, which lead the judges to call for a "One More Time" or in layman's terms, a tiebreaker (third run). It was here that Tengku Djan managed to outclass the Thailand drifter on his home soil to be crowned champion.
Speaking of his win, Tengku Djan said, "I appreciate MaxxOil for the support. I am overwhelmed."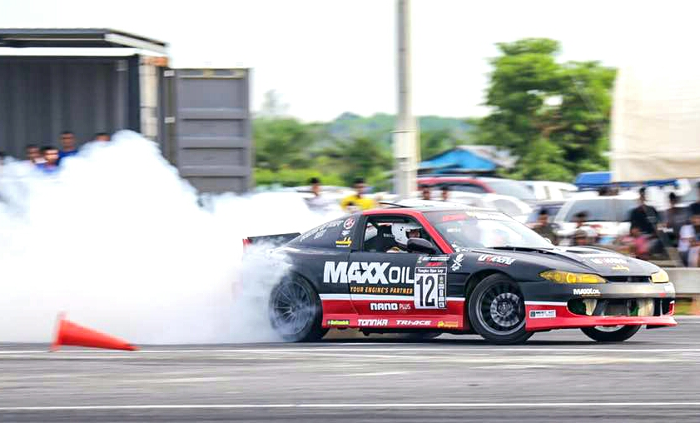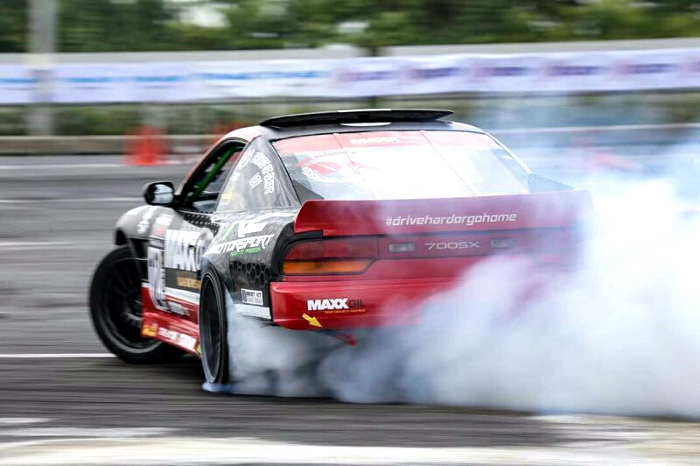 He later added that his win was a culmination of the hard work and dedication from the entire MaxxOil team and without the team and his loyal fans, we wouldn't have been able to pull off this well deserved victory.