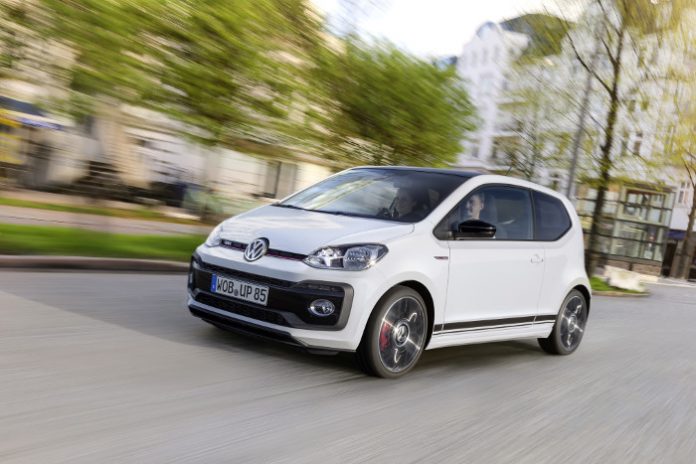 Volkswagen will be debuting the new up! GTI at this year's GTI Meet at Lake Wörthersee, which will take place from 24th to 27th May 2017. The performance up! builds upon the the small and cheerful city car making it into an improved performance car with decent handling characteristics. Whether or not the market is ready for such a performance city car remains to be seen, but based on past history, VW has been known for disrupting trends and generating an interest in a whole new genre of vehicles that people didn't know they wanted.
The GTI moniker was first introduced in the 1970s when the German automaker decided to make a performance version of its standard family hatchback, the Golf. Back in the day, only big sedans and expensive sports cars had the performance to offer heart-racing driving action. Their big displacement engines and raw power made the vehicles very expensive and out of the reach of the common man. Well, Volkswagen was having none of that, and set out to create car that offered sports car-like performance but on a shoestring budget.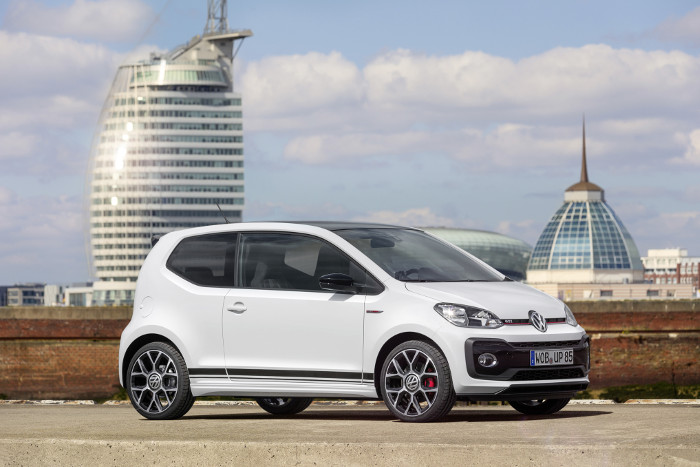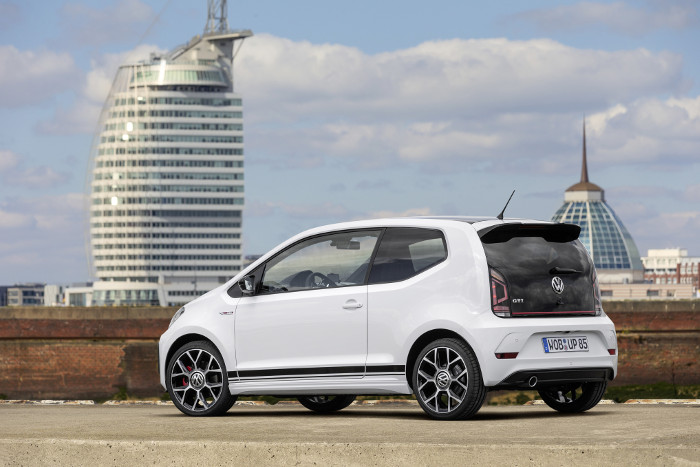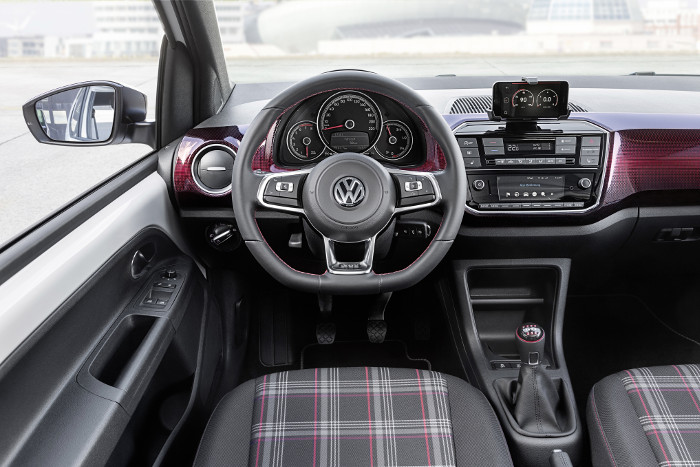 Their efforts eventually came to fruition with the introduction of the first generation GTI. There were very few subtle cues that set the car apart from the average run of the mill Golf. It had a thin red stripe stretching across the entire length of the front grille, black double stripes across the side sills, black stripe on the tailgate and of course, several GTI badges. The car had a near 110bhp engine and weighed just 810kg, which meant 0-100km/h sprints could be accomplished in just 9.0 seconds and the car had a stop speed of 182km/h.
Over the years, the GTI has grown in size and weight to comply with safety regulations as well as the needs and wants of the modern consumer. Due to this fact, The present day GTI hasn't retained much of the original's DNA. But with the up! GTI, things are a lot more similar. It weighs 997kg and under the hood is a turbocharged 113bhp TSI engine, which allows the car to accelerate from 0-100km/h in just 8.8 seconds. In essence, the up! GTI can be considered as the modern day equivalent of the first generation GTI.
It comes with with the usual GTI striping on the bodywork, 17-inch alloy wheels, a spoiler for better downforce, leather-trimmed sport steering wheel, GTI gear knob and the iconic "clark" seat pattern.
One can be so bold as to call the up! GTI a direct descendant of the iconic car that started the hot hatch revolution and hopefully, paves the way for the development of many more performance-based small city sized hatchbacks.