Ford has been investing huge sums of money to bolster its production in the USA with the latest being $350 million (RM1.5 billion) in its Livonia Transmission Plant. Doing so, will allow the automaker to offer a new transmission to expand its lineup of fuel-efficient powertrains.
The impact of this will include creating or retaining 800 hourly jobs to support production of the new transmission. Though the some of these jobs will be filled this year, most of them are expected to be filled sometime in the next two years.
The money that will be poured into the Livonia Transmission Plant is in addition to the $1.4 billion (RM 6.1 billion) and 500 created or retained hourly jobs announced for the plant in 2016 to support production of a new 10-speed transmission for the 2017 F-150 Raptor as well as other F-150 trucks.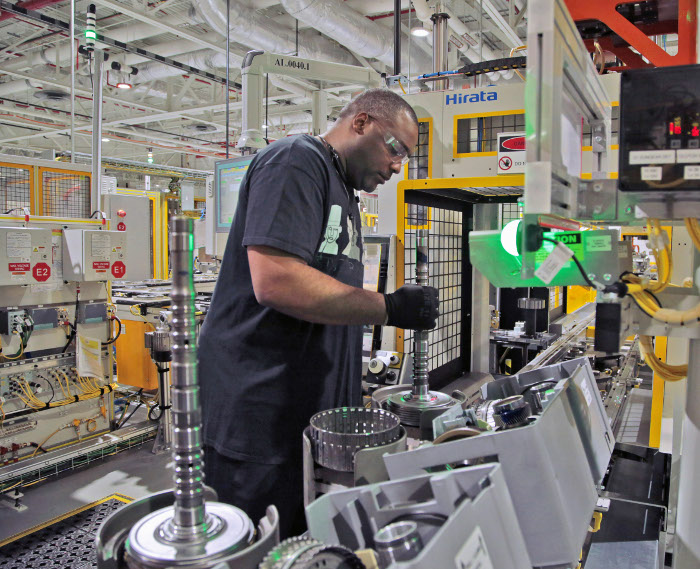 "We remain committed to American manufacturing and investing in our people and facilities," said Joe Hinrichs, Ford president, The Americas. "Even as the industry's largest employer of hourly workers in the United States and biggest producer of American-made vehicles, we believe it is important to continue investing right here in our home market."
Since the beginning of this year, Ford has allocated $2.25 billion (RM 9.73 billion) in new investments for its facility in Michigan. The blue oval has spent $12 billion (RM 51.9 billion) in its US based plants and created 28,000 jobs in the last five years.
This pattern proves that Ford's fortifying its home base to ensure that production stays constant and to cement its commitment in boosting the US economy and workforce.