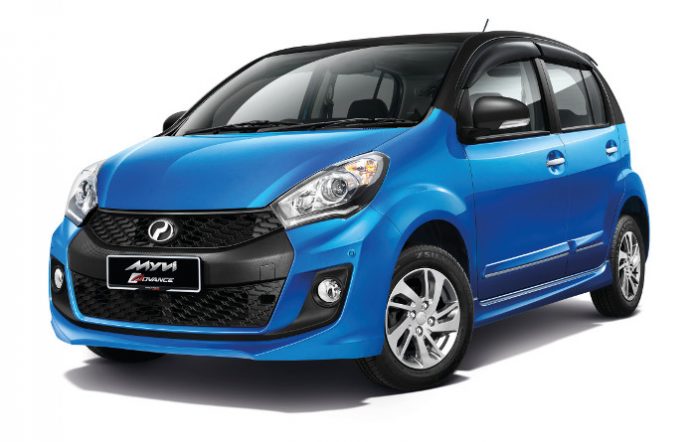 Perodua's stalwart breadwinner, the Mvyi is about to reach a new milestone. The nameplate will see the one millionth Myvi rolling off the production line very soon. It's a remarkable feat for any automaker but for Perodua, its a testament to the hard work and dedication of its employees, dealer network and parts distributors.
The first generation Myvi was launched in May 2005 and remained Malaysia's best-selling car till the end of 2014. Despite this, it continues to be a very popular model in our country and a favourite of those looking for a B-segment city car that's light on their wallets.
"So far, we have produced nearly one million Myvis since 2005 and this milestone will be reached somewhere this month," Perodua President and Chief Executive Officer, Datuk (Dr) Aminar Rashid Salleh said.
Besides Malaysia, the Myvi has been sold under the Perodua brand in 7 different countries which include Sri Lanka, Mauritius, Brunei, Singapore, the United Kingdom, Fiji and Nepal. The Myvi is actually based on the Daihatsu Sirion but Perodua makes certain design tweaks of their own to differentiate the Malaysian car from its Japanese counterpart.
Perodua's biggest export market is Indonesia. It has sold 31,000 Myvi cars under the Sirion brand since 2007. Locally however, the Malaysian automaker has managed to sell 64,700 vehicles in the past four months, which is a 4.1% increase compared to the same period last year. Based on its estimates, Perodua says it should be able to capture 35.4% of the local market share, making it the most popular car brand in the country.
In order to keep the current momentum going, Perodua will focus on delivering its vehicles to customers in a timely manner to further improve customer satisfaction and after sales capabilities. There are currently 184 sales and 182 service centres in the country. So, if you own a Perodua, you can rest easy knowing that you have a legion of service centres that are able to tend to any issues you might be facing.