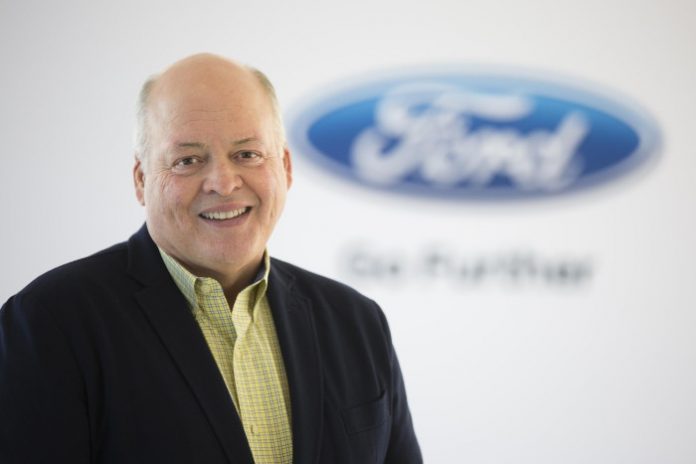 There has been a major shake up at Ford Motor Company. Rumours of President and CEO of the Blue Oval, Mark Fields, being fired was rife these past few days. Many speculated that Ford's global performance shortcomings played a part in him being axed from his post.
Ford however, released a press release stating that Mark Fields, after a 28-year career at the company has elected to retire and vacate his position as the top man of the American based automaker, which will be filled by his successor, Jim Hackett.
Hackett, 62 was the former CEO of Steelcase, Interim Athletic Director at the University of Michigan and until June 1st, executive chairman of Ford Smart Mobility LLC. Reporting directly to Executive Chairman Bill Ford, he will lead the automaker's worldwide operations and 202,000 workforce for the foreseeable future.
"We're moving from a position of strength to transform Ford for the future. Jim Hackett is the right CEO to lead Ford during this transformative period for the auto industry and the broader mobility space. He's a true visionary who brings a unique, human-centered leadership approach to our culture, products and services that will unlock the potential of our people and our business," Bill Ford said.
Hackett and Bill will place a lot of emphasis on three priorities at the company, which are sharpening operational execution across the global business, modernising Ford's global business and transforming the company to meet future challenges.
Speaking of the contribution of Mark Fields, Bill said, "Mark Fields has been an outstanding leader and deserves a lot of credit for all he has accomplished in his many roles around the globe at Ford," Bill Ford said. "His strong leadership was critical to our North American restructuring, our turnaround at the end of the last decade, and our record profits in the past two years."
Other shake ups at the company include Jim Farley being appointed as executive vice president and president of Global Markets, Joe Hinrichs as executive vice president and president of Global Operations, Marcy Klevorn as executive vice president and president of Mobility, Mark Truby as vice president of Communications and Paul Ballew as Global Chief Data and Analytics Officer.
These new appointments will be made effective on 1st June 2017 and with these major changes Ford hopes to strengthen its position as a key player in the global automotive market.