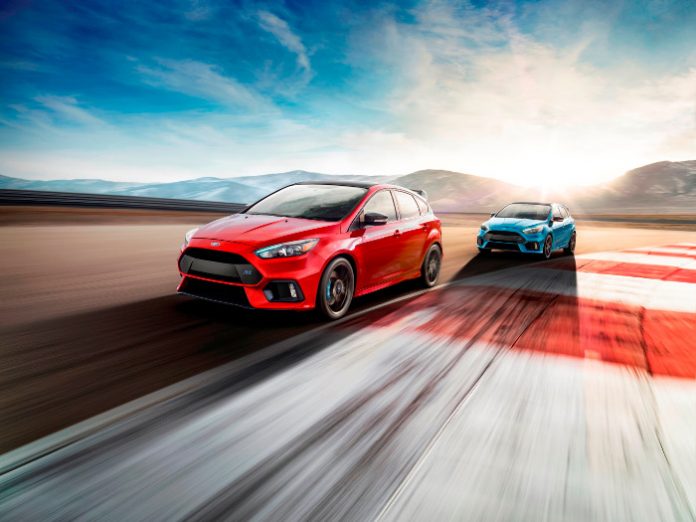 Ford will be launching a limited production run variant of its world renowned Focus RS. Meant to be the last hurrah of the current generation hot hatch's platform, the car builds upon the success of the standard one by including improvements that fans and enthusiasts wanted to see added to the car.
Apparently, Ford Performance scoured the internet to discern what majority of its fans wanted to see incorporated into the base Focus RS. What they eventually came up with, is quite interesting. Only 1,500 of these cars will be built and will only be available to order in Race Red or Nitrous Blue body colours. Both feature a new gloss black painted roof and mirror caps. The rear roof spoiler also has a gloss black finish with blue RS logos on the side wings. Fitted as standard are 19-inch painted forged alloy wheels with blue RS center caps.
The door handles, handbrake lever, and turbo boost gauge surround are wrapped in a carbon fiber skin. The RS2 package, which is an optional extra on the base car, comes as standard for the this special edition. It gets, black leather-trimmed Recaro seats with Miko-Dinamica eco-friendly suede microfiber inserts and RS logo, heated front seats with eight-way power driver's seat, heated steering wheel, heated exterior mirrors and voice-activated navigation system.
What sets the limited edition car apart from the base RS is the Quaife limited-slip differential. Ford Performance developed this standard mechanical limited-slip diff for the front axle to help improve power delivery and traction management even further. The Blue Oval says that it will allow the car to carry speed more easily through corners on the track and allow for maximum acceleration when coming out of them.
"To satisfy strong demand for the ever-popular Focus RS, I'm very excited that we're bringing this limited-edition vehicle to North America. We have spent a great deal of time listening to our customers, speaking to owners' club members, reading comments and suggestions on enthusiast websites, and even studying various forum Photoshop renderings," said Henry Ford, Ford Performance marketing manager.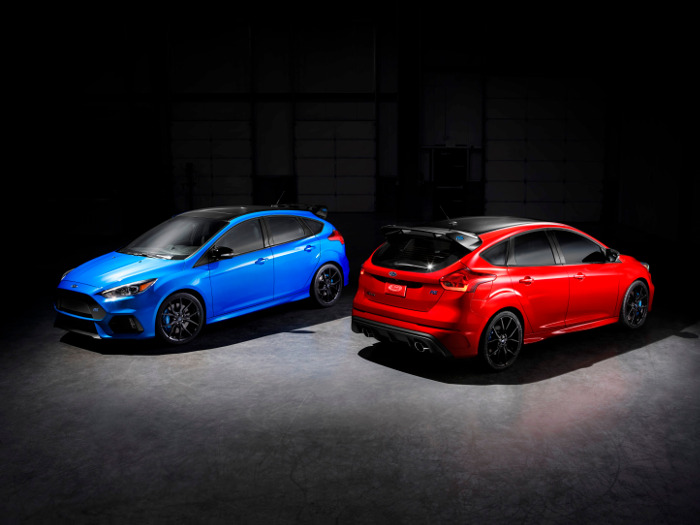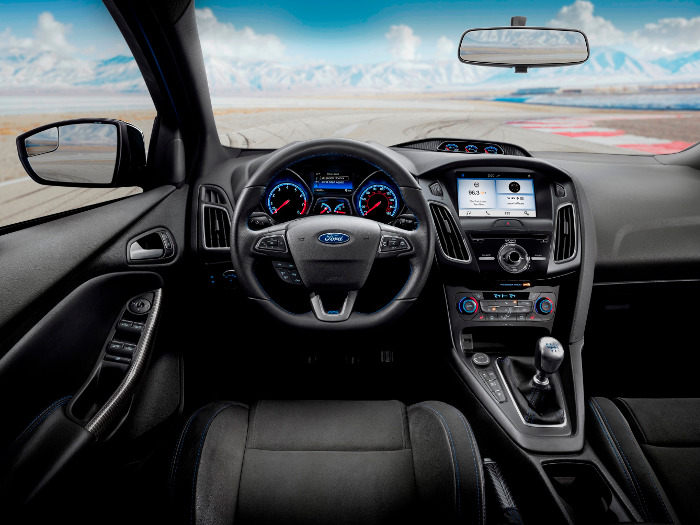 The system works by controlling the mount of torque distributed to each front wheel. More torque is sent to the wheel that has the most traction and limits it to the wheel that has less. This will reduce the differences in wheel spin to offer better acceleration and stability. Ford says that this will allow drivers to take full advantage of the 350bhp 2.3-litre engine. It also says that this new differential will play nicely with the car's other systems which include the all-wheel-drive, Dynamic Torque Vectoring, Torque Vectoring Control and the Focus RS Drive Modes.
Only 1000 cars will be made available for purchase in the US with another 500 reserved for customers in Canada. Delivers of the limited addition Focus RS will begin towards the end of this year and into 2018.