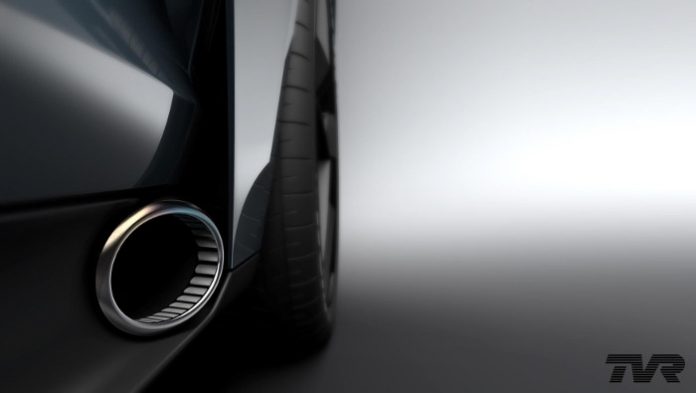 TVR is back, and will be unveiling its first sports car at the upcoming Goodwood Revival, which will take place from September 8th to 10th of this year. Created in conjunction with Gordon Murray design, the 1200kg car is said to be powered by a 5.0-litre Cosworth developed V8 engine.
It will offer 400bhp per tonne and as such, should be able to cover the 0-100km/h dash in under 4 seconds. Little less is known about it for now, but the automaker has gone on to say that it will be a 'sure-fire' hit when it is eventually unveiled.
Speaking of the planned public launch, Les Edgar, Chairman of TVR said, "We are incredibly excited to be unveiling the new car at the Goodwood Revival. It's the first time a global launch of a new car has occurred at the event, and it seems an entirely appropriate place for us to do it, with the marque's motorsport heritage and an enthusiastic audience of dedicated car fans – and in our 70th anniversary year. After a series of secret private viewings organised for the benefit of existing customers for the new car, we know that we have a sure-fire hit on our hands, and very much look forward to seeing the public reaction in September."
The new TVR, when launched at Goodwood, will be showcased along with a number of special classics from the glory days of the brand. The launch celebration is being carried out in September to commemorate the marque's 70th anniversary, that's right, TVR is now 70 years old.
This news has us excited because TVR has always been known as a sports car maker that loves to defy convention. It's sole purpose of existence is to create absurdly powerful driver-focused cars that require serious concentration and lightening quick reflexes to tame.
Stay tuned, and we will let you know more about the car as soon as we find out.