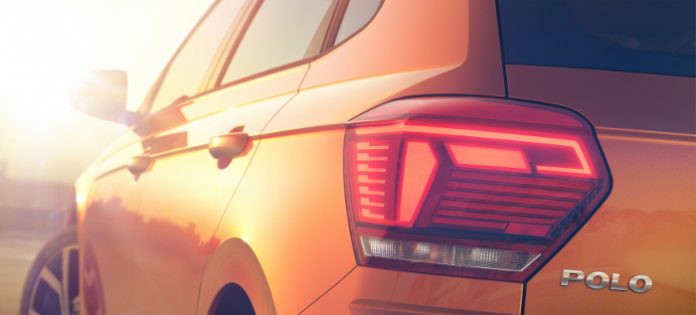 Volkswagen has provided us with a sneak peak of what the new Polo will look like. It's not much to go on but the picture does reveal some intricate details of the new car's side profile. The rear lights are similar in shape to the current car but its innards are far more sophisticated and may feature LED type illumination system. The design appears somewhat familiar to those found on the current crop of Audi vehicles.
Dimensions wise, the changes are minimal at best, but based on what we can see with the side profile, the new car should feature a more angular silhouette and also incorporates more prominent contours than the vehicle it replaces.
Speaking of the new car, Klaus Bischoff, Head of Design Volkswagen Brand, said "This Volkswagen can immediately be made out as the original of its class, but also as a completely new generation. A Polo with an expressive design which makes the compact sportier, cleaner and unique within the brand range. This is a car that fits in perfectly with our times – both visually and technologically."
The brand new Volkswagen Polo will make its debut in Berlin this Friday, so stay tuned and we will bring you more as soon as we find out.