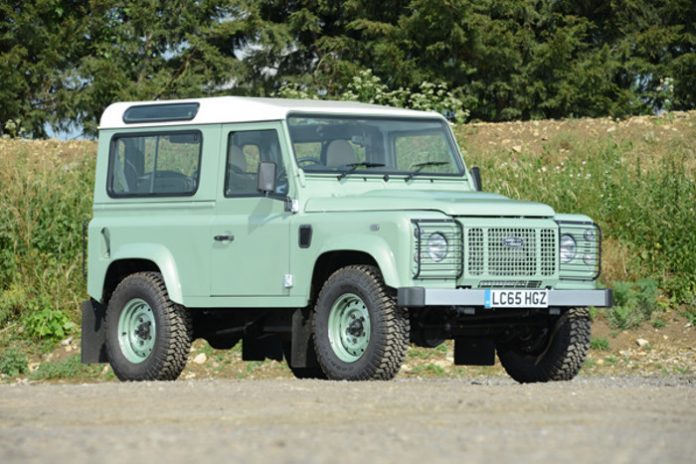 A Land Rover Defender 90 belonging to world famous actor, comedian and screenwriter, Rowen Atkinson CBE, will be put up for auction at the Silverstone Auctions, which will take place at the Silverstone Classic festival at the end of July.
The Land Rover in question, is a 2015 Heritage edition, one of 400 examples built to commemorate the end of UK production of the stalwart Defender 90. Considered an automotive icon, over the many decades that the nameplate has been around, Land Rover has consistently improved the Defender to keep it relevant to modern day buyers while retaining the classic box design that many have come to love.
Despite resembling the same vehicle that came out about 70 years ago, the 2015 Defender has all the modern creature comforts that one would come to expect in a contemporary vehicle. It has Grasmere Green metallic paintwork, Alaska White roof, heritage style grille, headlamp surrounds, silver front bumpers, heavy-duty steel wheels and HUE 166 graphics in tribute to the first ever pre-production Series I Land Rover from 1947.
On the inside, when separates the Heritage edition from the rest is the addition of the aluminium clock, aluminium door handles and perforated leather on the steering wheel, gear stick and handbrake, as well as cloth seats with vinyl sides and backs.
Then there's also a padded cubby box and Heritage logo rubber mats, an upgraded DBS stereo, mud flaps, tow bar, and bespoke dog guard.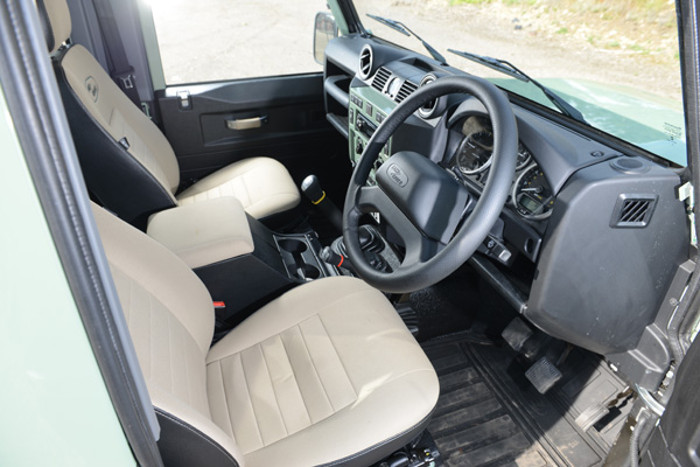 "Silverstone Auctions are very proud to offer this car with such a distinguished pedigree and which, in our opinion, represents the very best of a great British tradition. Never has there been a car that has so captured the imagination of the world," said Nick Whale, managing director, Silverstone Auctions.
Judging from the manufacturing date, the famous actor hasn't had this particular Defender very long. He received ownership of it on the 28th of November 2015 and since then, has only managed to clock 3,637km.
It is believed that the vehicle should fetch about £38,000 – £45,000, which is about RM208,519 to RM246,931. Considering that a famous movie star has owns it, that figure may only be a modest estimate.