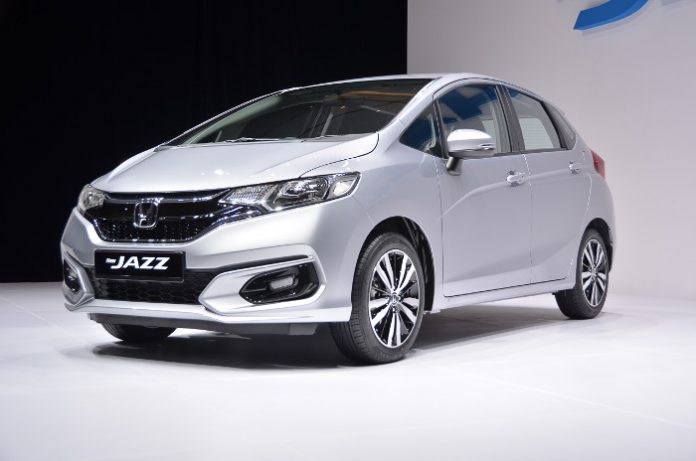 Honda Malaysia has announced that the newly launched Jazz Petrol has been well received in our country. Apparently, the automaker has received over 1,300 bookings for the car since its launch two weeks ago, which is a 100 units more than the monthly sales target.
The E variant received 40% of the total bookings that were made, while the V variant got 32% and the S variant 28%. The highest number of bookings were in the Klang Valley region, making up 42% of the total bookings. Southern and northern regions made up about 21% and 18% of overall bookings respectively. The remaining 13% and 6% of the bookings were from the East Coast and East Malaysia. Most of these cars have been ordered in Modern Steel Metallic followed by Lunar Silver Metallic.
Launched simultaneously with the regular Jazz, was the hybrid version. Malaysia is the first country outside Japan to receive the new car. Its the only hybrid model in the country that is priced below RM90,000.00. For more about the car and the petrol version, click here.
The Honda Jazz is one of the most popular models that the Japanese automaker sells in our country, and has contributed somewhat in the surge of sales bookings. For more information about this, visit Honda's local website or visit your nearest authorized Honda dealership.