Volkswagen Passenger Cars Malaysia (VCPM) has announced several more locations where it will conduct its safety-centric driver education programme, Polo P. It was developed with a goal in mind, to educate and empower new drivers with the skills and knowledge that will help them stay safe while driving.
It was launched in March of last year and has so far received 250 participants consisting of students from various colleges as well as young adults in the Klang Valley. Since its inception, each session has always been conducted at selected college and university campuses over an entire weekend. The same is true for the 5 new locations mentioned in this article.
In each session, participants are taught basic car maintenance, visual checkpoints, proper sitting and steering positions, and defensive driving which includes emergency braking and navigating past a slalom course. The vehicle of choice this programme is the 1.6-litre Polo hatchback.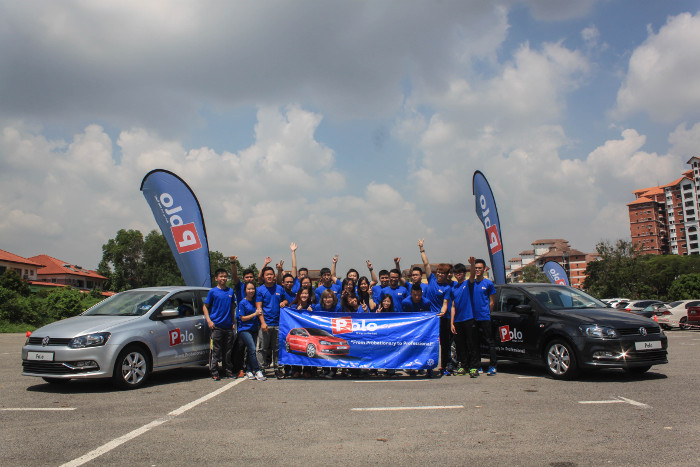 The following are the list of dates and venues where Volkswagen will be conducting its Polo P project:
8 – 9 July Taylor's Lakeside Campus, KL
19 – 20 Aug Sunway College, Johor Bahru
30 Sep – 1 Oct University Malaya, KL
21 – 22 Oct UiTM, Shah Alam
28 – 29 Oct UTAR Campus, Kampar, Perak
Participation in the Polo P project is open to all students and members of the general public who have valid driver's licenses. if you are interested and want to sign up for one of the aforementioned events, visit the www.volkswagen.com.my website or send a private message to VW on the Volkswagen Facebook page.
In conjunction with Polo P, VW is also running a special "My First Polo" programme to make it easier for first time car buyers to own a Polo. And as such, buyers can now purchase a Volkswagen Polo 1.6L from RM470 a month with Volkswagen's leading partnering bank. Visit the automaker's website or your nearest authorized dealer to learn more.