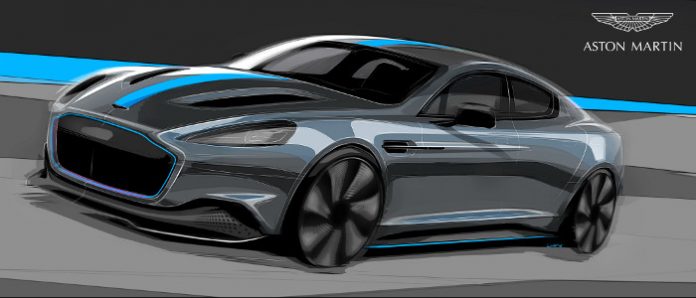 Aston Martin has confirmed that the RapidE, which was unveiled two years ago in concept form, will enter production in 2019. It will be a limited production run vehicle with just 155 cars being produced in total. And it will be the first fully-electric model to be produced by the Gaydon based manufacturer.
No word yet on whether there would be styling changes or if the production car will retain the same curves and contours as the concept. But the car will be based upon the forthcoming Rapide AMR concept, which means that styling and vehicle dynamics wouldn't deviate too much from that of the Rapide S albeit the electric motor(s) will take the place of the standard car's glorious V12.
Speaking of the RapidE, Aston Martin President and CEO, Dr Andy Palmer, said, "RapidE represents a sustainable future in which Aston Martin's values of seductive style and supreme performance don't merely co-exist alongside a new zero-emission powertrain, but are enhanced by it. RapidE will showcase Aston Martin's vision, desire and capability to successfully embrace radical change, delivering a new breed of car that stays true to our ethos and delights our customers."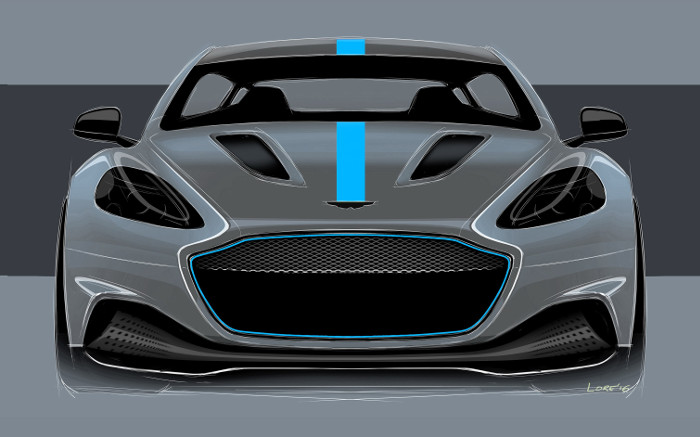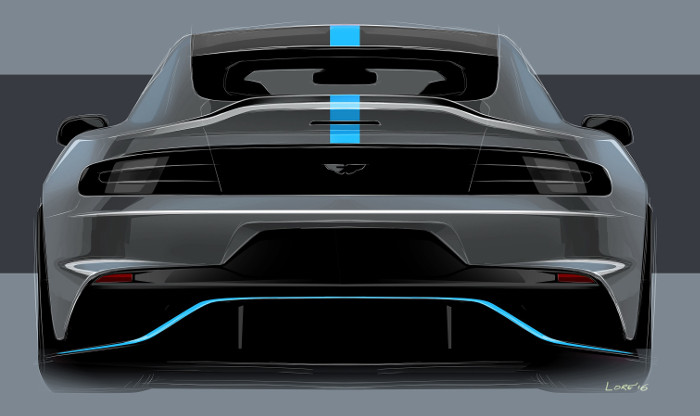 The RapidE will be jointly developed with Williams Advanced Engineering who also worked on the original concept car. Together the team are striving to meet Aston Martin's goal of producing an energy-efficient vehicle that retains the style and soul of the legendary sports cars of the past that have bared the company's name.
Aston Martin has yet to release substantial information pertaining to performance other than a statement that the car will offer the kind of experience that has been absent from other Aston Martin cars. That said, it might be awhile before the automaker divulges more data.