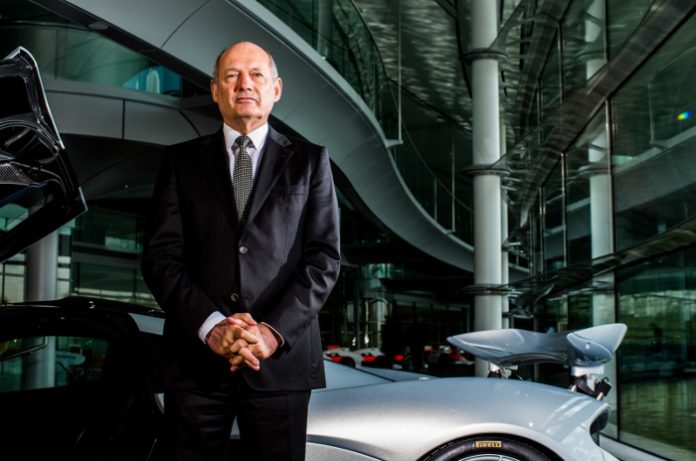 After 37 long years witnessing both the ups and downs at McLaren, Ron Dennis, the head honcho of the brand has decided to step down from his position. He also reached an agreement with other shareholders to sell his shareholding in both McLaren Automotive and McLaren Technology Group.
This news maybe confusing because most of us are used to knowing McLaren as a single entity, but its rather simple and Ron, orchestrated it. See, back in 1980s, Ron merged Team McLaren (the Motorsports one) with his own company called Project Four. They combined to form McLaren International which eventually became the McLaren Group.
Then, in 2004 he announced the launch of McLaren Applied Technologies, which would focus on applying motorsport-bred innovations and technologies so as to improve the performance and product innovation of blue-chip companies in a number of industries.
Later, in 2010 Ron supervised the formation of McLaren Automotive, which is the company that manufacturer's McLaren road cars and has been churning out some absolute stunners as of late.
In the beginning, McLaren only had less than 100 employees and the company itself was only worth RM 15 million, however through growth and investments, today the company is worth RM 12 billion and employs more than 3,400 people. Ron Dennis, was key to the company's overall success throughout its history.
During his 37 year reign as Executive Chairman, he lead McLaren to 158 Gran Prix wins and 17 Formula 1 World Championships as well as employed talented if not some of the greatest drivers in history, such as Niki Lauda, Alin Prost, Ayrton Senna, Mika Hakkinen and Lewis Hamilton, to drive for the team.
Speaking of his resignation from the top job at McLaren, Ron Dennis, said, " I am very pleased to have reached an agreement with my fellow McLaren shareholders. It represents a fitting end to my time at McLaren, and will enable me to focus on my other interests. I have always said that my 37 years at Woking should be considered as a chapter in the McLaren book, and I wish McLaren every success as it takes the story forward."
Shaikh Mohammed bin Essa Al Khalifa will take over as Executive Chairman of McLaren Group. And despite the sale of Ron's shares, The Bahrain Mumtalakat Holding Company and TAG Group will remain as majority McLaren Group shareholders.
Though he will be leaving one of the most prestigious names in Motorsports, Ron Dennis isn't done yet. He plans to to continue to consult for various other companies and work with the UK Government's Ministry of Defense Innovation Advisory Panel in helping to improve the technology, the culture and the organisations that play vital roles in maintaining the UK's national security.