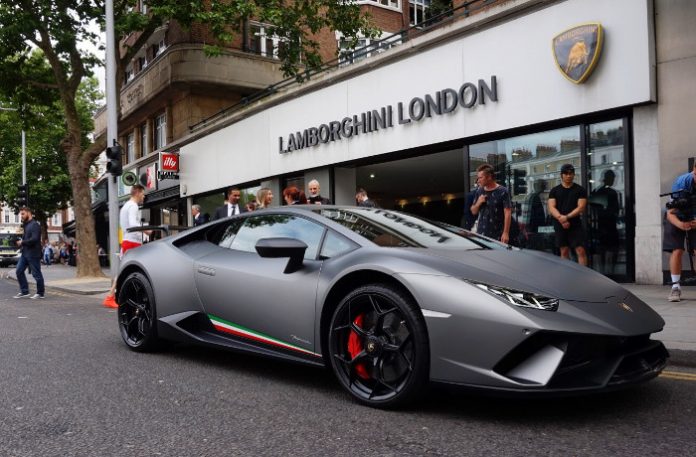 The First Lamborghini Huracán Performante demonstrators have reached the UK's H.R. Owens , where the iconic Lamborghini London dealership will put the exotic track-focused car on display as well as demonstrate to customers, what it can accomplish.
It's the very same showroom that was named the No.1 Lamborghini dealership worldwide in 2016. It has also displayed a number of other iconic cars, which include the Centenario, Huracán LP 620-2 Super Trofeo racer and the 1988 Countach QV.
This is considered the first wave of demos in the UK and allow Lamborghini customers to experience the sheer agility and acceleration that this car has to offer compared to the standard Huracan.
It's considerably lighter than the base Huracan, weighing about 40kg lighter at 1,382kg in dry weight. This was achieved through extensive use of carbon fiber and forged aluminium. The changes that set it apart from the base car are new front and rear bumpers, carbon fiber bumper skirts, new rear spoiler and a new interior that features a different digital speedometer.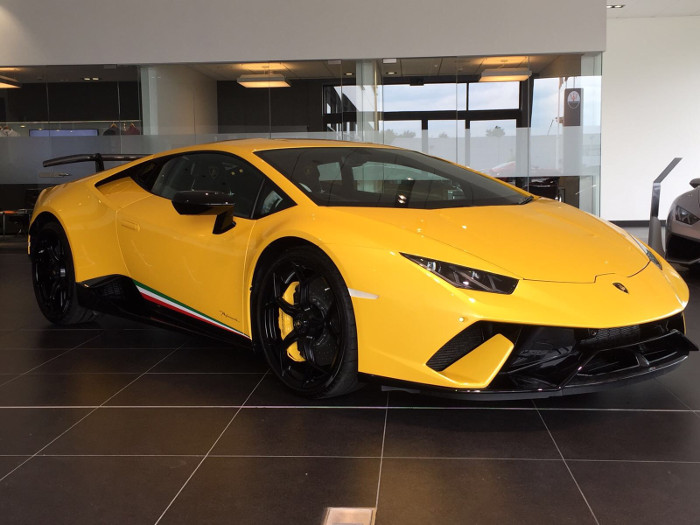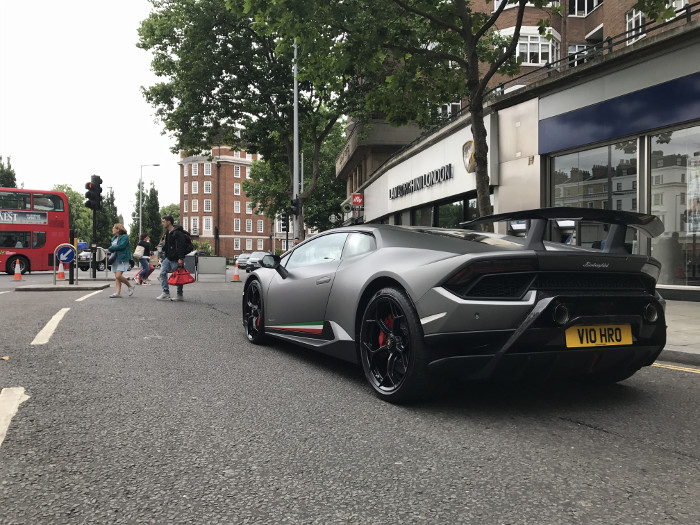 Carbon fibre has been used extensively throughout parts like the rear spoiler, front splitter, rear diffuser as well as other elements of the car. Together, they form the active aerodynamic system of the car that move independently to ensure clean airflow for better grip and higher top speed. Like the Sesto Elemento, several body panels have been hollowed out to reduce weight, an extreme way to make a car lighter.
Though the engine is the same 5.2-litre V10 that is in the rest of Huracan variants, but the one in the Perfomante produces 631bhp and 601Nm of torque, allowing it to sprint to 100km/h from a standstill in under 3.0 seconds and reach a top speed of 325km/h.
Thanks to the extensive weight saving measures and a more powerful engine, the Huracan Performante managed to set a new lap record at the Nürburgring Nordschleife in October of 2016. Its considered one of the more special Lamborghinis right now.