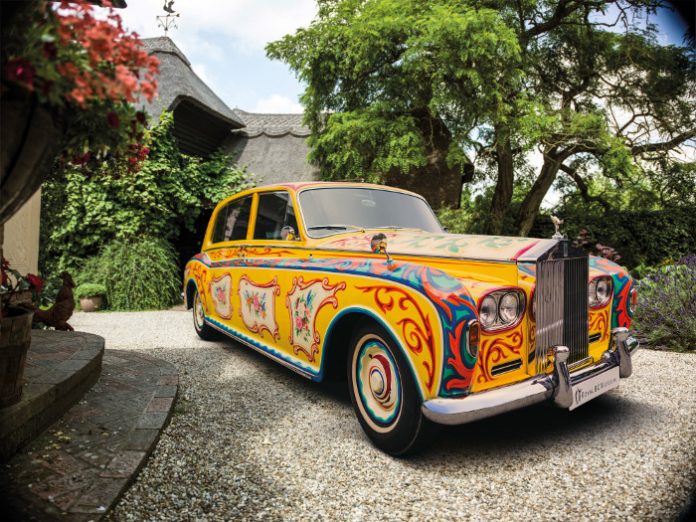 This rather eccentric looking Rolls-Royce Phantom V once owned by the greatest musicians of his area, John Lennon, will be travelling from Canada to London for an exhibition. Dubbed The Great Eight Phantoms, the event will take place at Bonhams international flagship saleroom and galleries in New Bond Street, London from 29th July to 2nd August.
On June 3rd 1965, The leader of the Beatles took ownership of the Phantom V, that was originally painted Valentine Black. According to the singer, he had aspirations of becoming an eccentric millionaire and believed that the car would take him a step closer to making that dream a reality. Later, he had the Rolls-Royce customized in true rockstar style.
The rear seat was converted to a double bed, a television, telephone and refrigerator were installed, along with a 'floating' record player and a custom sound system (which included an external loud hailer).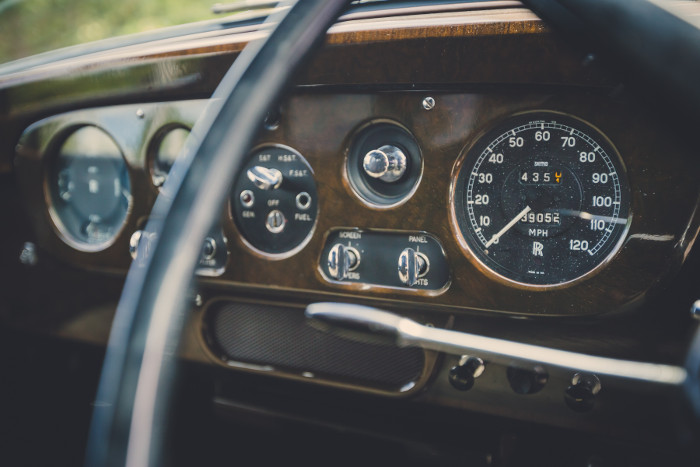 As for its 'psychedelic' yellow paint job, the car received it upon request by Lennon to Surrey coach-builders as a means to commemorate the release of the Sgt. Pepper's Lonely Hearts Club Band album. The freshly-painted Phantom was unveiled days before the worldwide release of Sgt. Pepper's on 1 June and it seemed part of the overall concept of the album.
The paint scheme, reflected the cover of the well-known album but with closer inspection, you will notice that the random swirl decal, isn't that random after all. It's a floral Romany scroll design, as used on gypsy caravans and canal barges, with a zodiac symbol on the roof.
The car was used regularly by Lennon till 1969, this is including the time when he picked up his MBE with the rest of the band in 1965. He had it shipped to the US in 1970 when he moved it there but loaned the car out to ferry other rock stars around.
These entertainers included The Rolling Stones, Bob Dylan and The Moody Blues. In 1977, after a period in storage, it was donated by billionaire Jim Pattison to the current owner, Royal British Columbia Museum in Victoria, British Columbia, Canada.