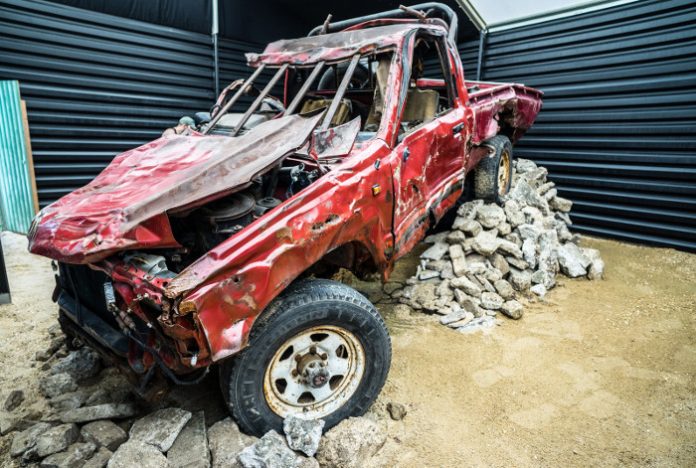 Chris Harris, one of the current Top Gear presenters, launched the World of Top Gear exhibit at Beaulieu. The exhibit showcases the more memorable vehicles that were featured on the famous automotive programme in its 40 year history.
Regarding the launch, Chris Harris said, "It's very exciting, seeing all these incredible cars in one place. It's a privilege to have a home for all of the weird Frankenstein creations that we have on the show."
The display is open to the general public over there in the UK and is meant to reflect the recent changes to the BBC's Top Gear. That said, the new look includes homage to the past, with a heritage corridor timeline paying tribute to the show's 40-year history.
It all began with Angela Rippon as the first presenter, but back then, it wasn't the show we know today. In fact, it wasn't till the early 2000s that Top Gear starting growing in popularity. And we all have Jeremy Clarkson, Richard Hammond and James May to thank for making the automotive show, a global phenomenon.
Visitors to the exhibit will get to see the Panda limousine, which Jeremy used to ferry a celebrity about in one of the trio's famous challenges on the show. Then there's the infamous Reliant Robin that was converted into a space shuttle, which the boys used to demonstrate to the world's space agencies, that space travel isn't that complicated. They had an impressive launch, but everything went south soon after.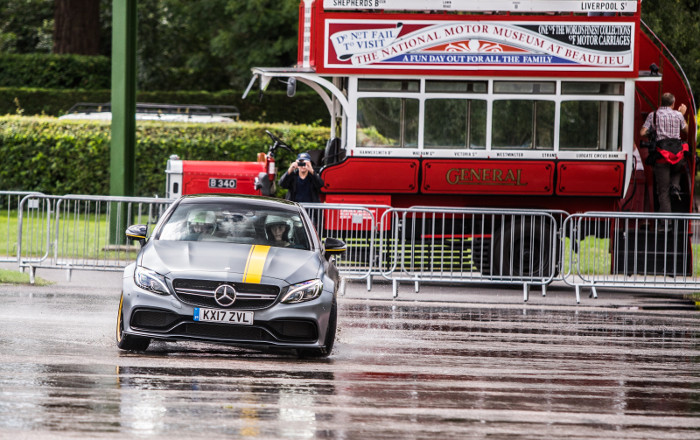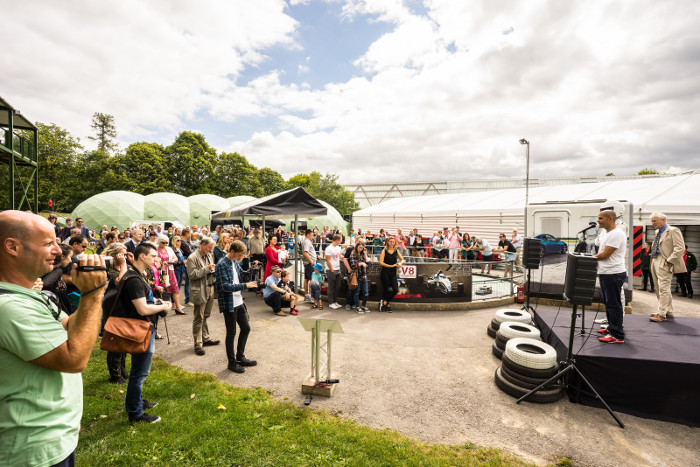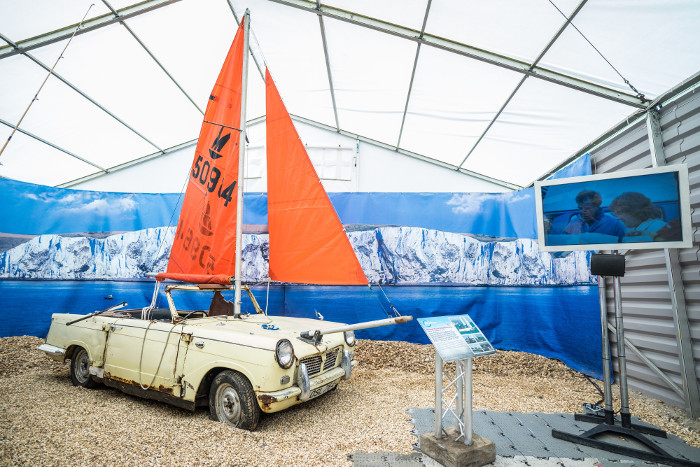 Other notable mentions include the Caravan Airship, red Lotus Excel Motorhome complete with its rocket-shaped roof-mounted sleeping compartment, Porsche 944 Turbo ambulance, indestructible Toyota Hilux and double-decker racing cars.
There's also memorabilia from Top Gear on show throughout the display, including the Jaguar steering wheel from The India Special and door panels from the Hindustan Ambassador, which raced to victory over all other taxis in one of the most entertaining races that we've ever seen.
To complement the launch of the exhibit, there will be a demonstration by Harris to entertain the crowd and remind us all that the shenanigans that comes with the programme is alive and well even though Clarkson, Hammond and May have moved on to another show.