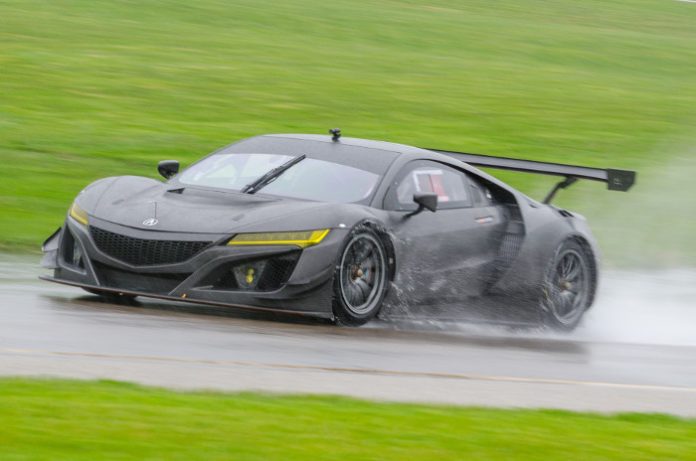 Ever wanted to own a racing car that could also double as your daily driver? Well, wonder no more because Acura, Honda's performance arm in the US will be offering the race spec NSX GT3 for sale globally. The race-winning car is certified for professional competition and has been through extensive on-track development.
"We are extremely pleased with the progress and success of the NSX GT3 in our inaugural season," said Art St. Cyr, President of HPD. "Winning at Detroit and Watkins Glen, two very different circuits, in this highly competitive class illustrates the breadth of capabilities of the NSX GT3. We look forward to seeing the car in Victory Circle at tracks around the world in 2018 and beyond."
The carbon-fibre paneled car will be offered to customers with the full aero kit including front splitter, rear diffuser and GT wing. In fact, its chassis consists of a mutli-material body structure and TIG-welded chrome-moly roll cage. This NSX GT3 will be built along side the regular production car in Honda's NSX exclusive manufacturing facility in Ohio, USA.
It's engine will come from the same place that supplies the standard NSX with its powerplants. Technically the one in the NSX GT3 shares the same specs as the 3.5-litre turbo V6 in the standard car. They have the same block, heads, valve train, crankshaft, pistons and dry-sump lubrication system.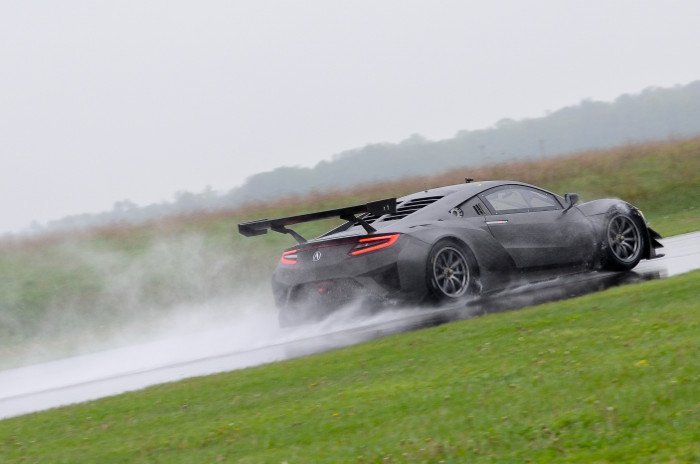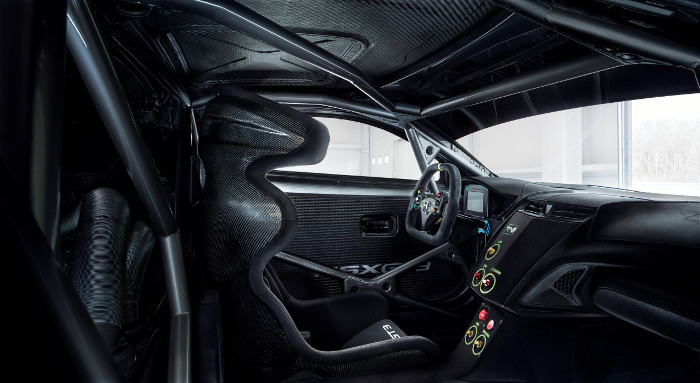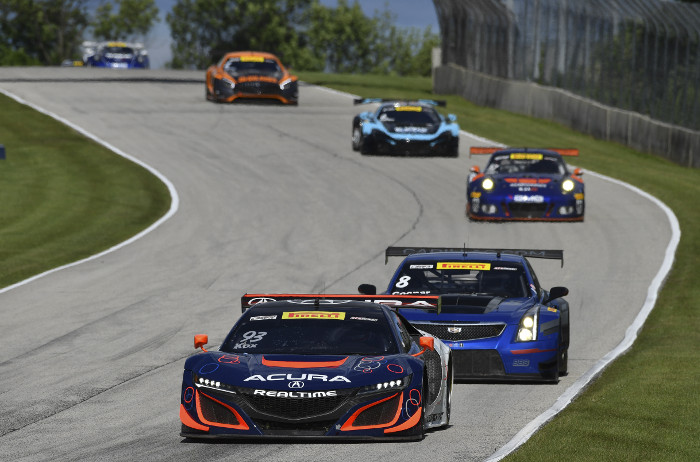 Power is sent to the rear wheels via a six-speed, sequential-shift racing gearbox and unlike the regular car, this race-ready car is only rear wheel drive. Final assembly takes place in Italy where everything is put together and tested to ensure that it adhere's to Honda's stringent standards of quality and safety.
On top of that, the Japanese automaker will also be offering customer support for those who purchase the car, which includes parts, servicing, training and engineering services. The car carries a price tag of €465,000 or (RM2,338,682) and will be available to order from Acura's specialized dealer network that include HPD for North America, JAS Motorsports (Europe, Middle-East, Asia) and Mugen for sales in Japan.
Though the relatively steep asking price won't be to everybody's liking, the NXS GT3 is an exceptionally capable racer that is worth the money. It has already won a number of races in its inaugural season of the IMSA WeatherTech SportsCar Championship competition. And those wanting something a little more visceral than that offered by the standard NSX, won't be disappointed with this race-ready car.