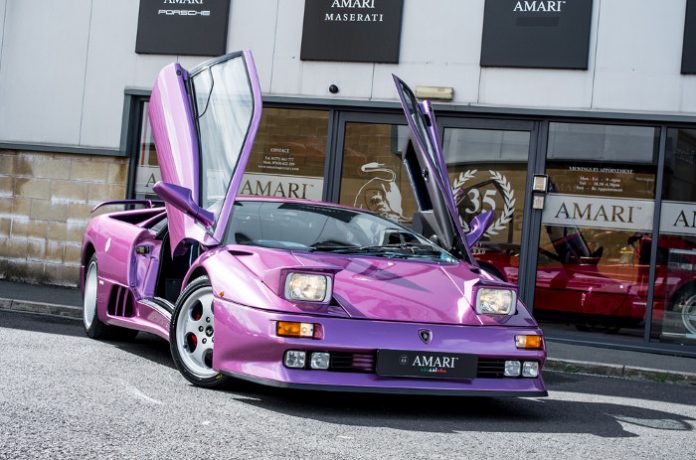 The viola-metallic Lamborghini Diablo, made famous after being featured in Jamiroquai's 1990s hit single, Cosmic Girl, has been put up for sale. It has been listed on Auto Trader, which is the UK's largest marketplace for new and used cars.
It's one of two identical car that were featured in the 1996 music video. The first car met its unfortunate end after a crash on the video set. This second car, took its place but it too encountered an unlucky incident. During filming, a precision camera fell on it from a considerable height, decimating the windshield.
Jamiroquai's lead man, Jay Kay, decided to keep driving the car for the remainder of the filming without a front windshield. And as such, unlike many celebrity cars, this particular Lambo has had quite a past and probably a hex too.
Now, its up for sale with a price tag of £549,995 (RM 3,113,357) and happens to be one of only 16 right-hand-drive models in exsistance. Amari Supercars, a car dealership in the UK, claims to have sold it to the band in 1996. And since then, the Lambo has been past on two further owners before being returned to the dealership after spending sometime in Germany.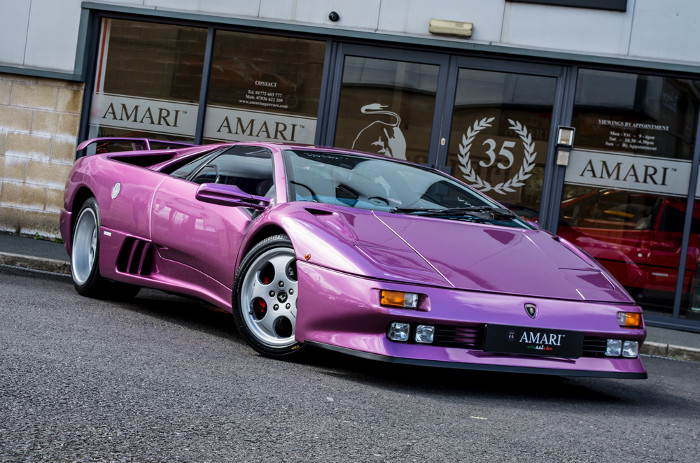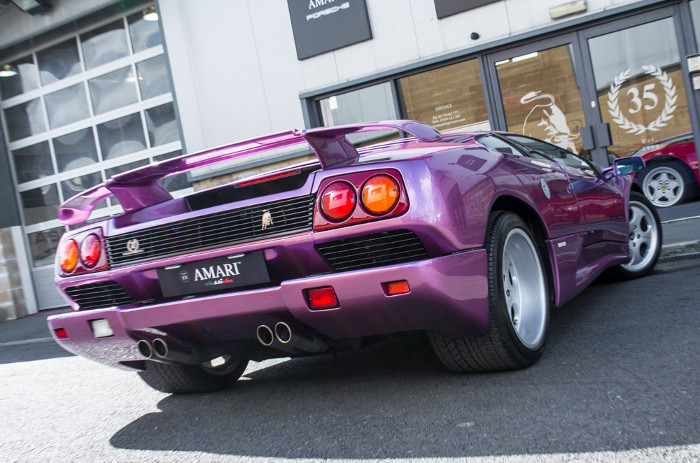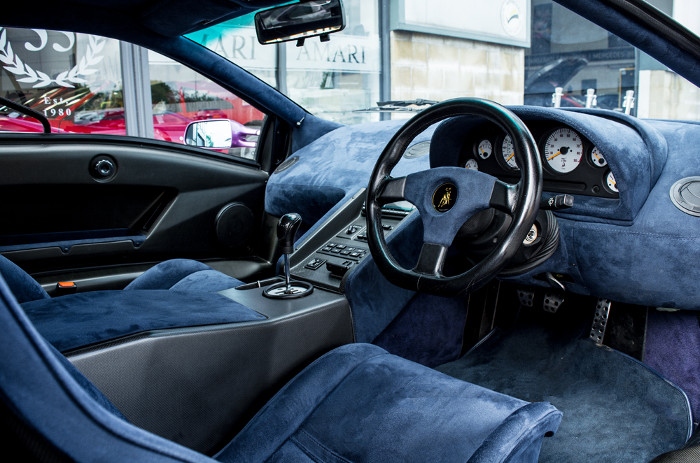 Speaking of the car, Auto Trader Car's Editor, Andy Pringle, said, "One of three classic supercars used in the Cosmic Girl video – it's the only one that the 'Space Cowboy' actually owned – so although it might price-out most music fans at over half a million pounds – there could be a love affair reunited on the cards if Jay Kay's browsing Auto Trader this week."
Celebrity involvement aside, the Diablo was one of the most iconic cars of the 1990s. It was the quintessential hypercar of an era when Traction Control and Stability Assist systems were almost nonexistent. It was a true driver's car and one that required a significant amount of physical strength to keep it in check.
Built at Sant'Agata Bolognese, Italy, the Diablo, which is Spanish for devil, was a mid-engine hypercar built between 1990 and 2001. It had either a 5.7 or 6.0-litre V12 engine that was mated to a 5-speed manual transmission.
It replaced the wedge-shaped Countach and was a brute with 485bhp available from its spectacular V12 engine. It was capable of sprinting from 0-100km/h in just 4.5 seconds, which was incredibly fast for the time and capable of achieving a top speed of 325km/h.
Unlike the Countach, the Diablo came with better creature comforts including adjustable seats and steering wheel, power windows and Alpine stereo system. Despite this, the car was a real handful to drive because power steering and ABS only became available in later years.
It was eventually replaced by the Murcielago but we are quite sure that the one up for sale, will fetch a significant amount of money and will be an amazing collector's item for the near future.