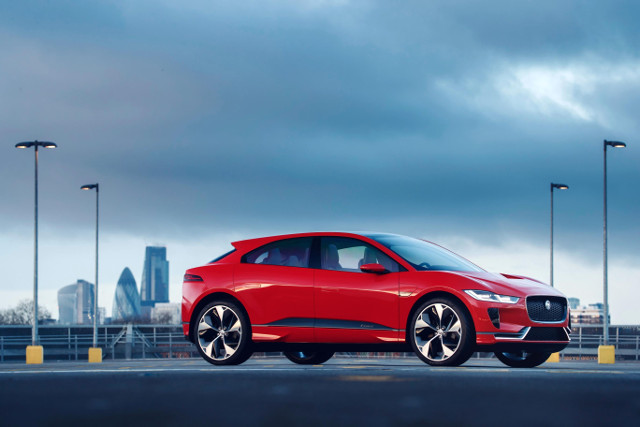 Jaguar's I-Pace Concept has been named Most Significant Concept Vehicle of 2017 at the 16th North American Concept Vehicle Awards. Apart from that, it also bagged the award in the Production Preview Concept of the Year category.
Speaking of the accolade, Ian Callum, Jaguar Director of Design, said, "Our challenge was to design an electric vehicle that's distinctively and unmistakably a Jaguar – and one which demonstrates that an electric vehicle can be visually dramatic as well as practical."
He then added, "I think that the Jaguar I-Pace Concept has done exactly that, and is clearly at the forefront of the trend for more beautiful, more desirable electric vehicles. We're very proud of it, and we're delighted that the North American jurors have recognized us for succeeding in our mission."
The award ceremony was held at the Concours d'Elegance of America, an upscale automotive event that plays host to a gathering of the elite as well as car shows and competitions. But the point of the North American Concept Vehicle Awards, is to give recognition to vehicles that will most likely shape the future of the automobile industry.
More than a dozen jurors were responsible for picking out the awards' winners. They were involved in a selection process that included a total of 24 vehicles, each introduced to North America during this year's motor shows in Los Angeles, Detroit, Chicago, Toronto and New York.
See, the I-Pace concept is a precursor of the soon to be launched I-Pace road vehicle. It was meant to ready us for the road going all-electric version that is said to blend suave looks with with respectable performance and practicality.
It is slated for release sometime during the second half of 2018, which isn't that far away. And unlike automakers like GM or Nissan, EV territory is considered uncharted waters for Jaguar. As such, there is a lot at stake with the I-Pace, because its success will determine how well Jaguar EVs of the future will be perceived by the general public.