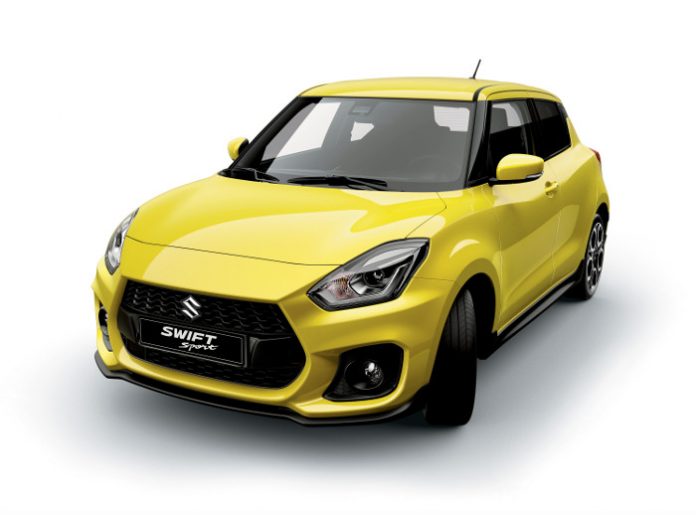 Suzuki has revealed more images of the upcoming Swift Sport and by the looks of things, its going to be far sportier than its predecessor. We have covered its exterior design in a previous article and as such, we aren't going to elaborate much about it here.
But we are happy to announce that the new car looks aggressive enough to pass off as a performance vehicle, but not enough to be repulsive to non-enthusiasts.
The recessed matte black honeycomb grille is far prettier than what you would get on the standard Swift, which besides being aesthetically pleasing, should also be able provide higher airflow to the powerplant.
Around the back, the racing style rear bumper features a two piece design that contrasts well with the twin performance exhaust pipes. They protrude somewhat, through dedicated holes in the lower piece of the bumper assembly.
That said, the area that has received the most improvement compared to the previous generation car is the interior. It looks and feels far sportier and more technologically advanced.
The bottom of steering wheel takes on a flattened shape, mimicking that
of racing cars. Several buttons have been integrated in to the steering wheel and a number of others set directly below it.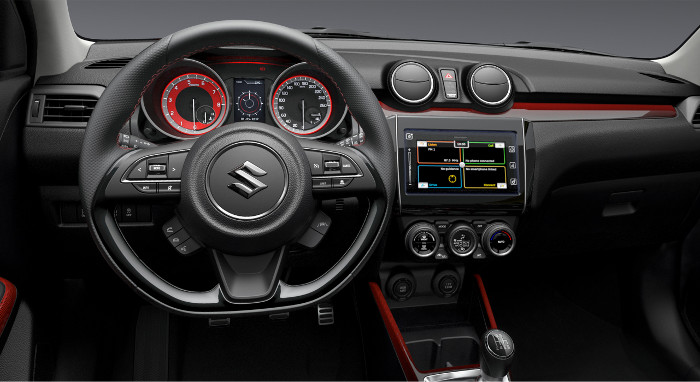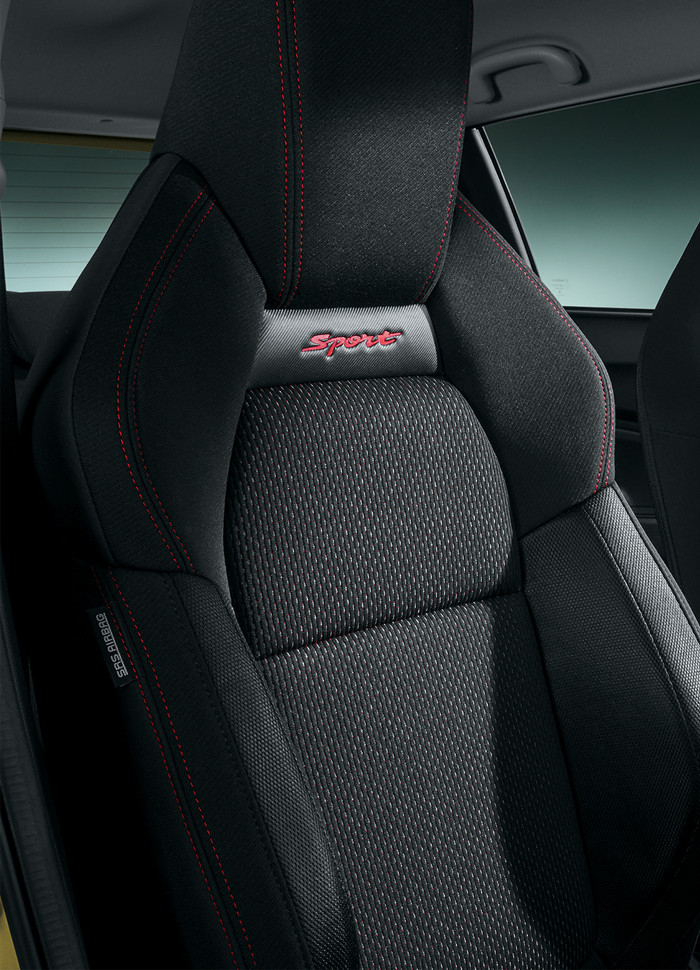 Red accents throughout the cabin provide the car with a a racing feel. This is especially evident when glancing at the bright red tachometer. A touch screen infotainment system occupies the majority of the centre stack.
This will probably function as a tool to inform drivers of their performance as well as provide them with an intuitive way of managing the vehicle's systems.
The combined use of analog and digital instrument clusters should make for a more rewarding drive. Suzuki has built the car so as to be an extension of the driver instead of overwhelming him/her with a barrage of complicated data that detracts from the Swift's Sport's purpose.
Last but not least, we have to mention the semi-bucket racing seats. The minimalist black upholstery and contrasting red stitching are a nice touch. But as a whole, the seats should provide the driver and front passenger with adequate support during cornering.
The new Suzuki Swift Sport is shaping up to be a much needed improvement over its predecessor. We hope that builds upon the lively handling of the previous car without compromising on practicality.
Suzuki Motor Corporation will officially reveal the new Swift Sport at the 67th IAA Frankfurt Motor Show, which will take place on 12 to 13 September.