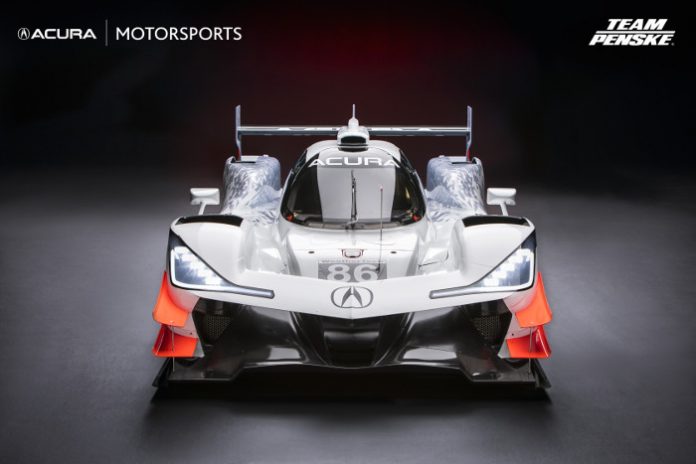 Acura, Honda's performance arm in the US, has taken the covers of its latest Daytona Prototype International (DPi) racer that will do battle in the 2018 IMSA WeatherTech SportsCar Championship. Named the Acura ARX-05 (Acura Racing eXperimental, generation 5), the car comes from a long line of prototype vehicles that the automaker has fielded since 1991.
Unlike Formula One, this racing series requires teams to use one of four approved prototype chassis, fitted with IMSA-homologated, manufacturer-designed and branded bodywork and engines. Acura uses the ORECA 07 chassis but with its own specifically designed bodywork and signature Jewel Eye headlights.
This particular Acura looks menacing and though much of the design is dictated by the formula governing the sport, The automaker has managed to make it unique thanks to design traits taken from its current production vehicles.
"We created a variety of initial sketches, then pared those down a handful of potential designs. Next came aero and wind tunnel model testing, and time for the engineers to have their say," Marek recounted. "The design continued to be refined throughout the testing and evaluation process, until we came up with a final treatment that met our performance goals."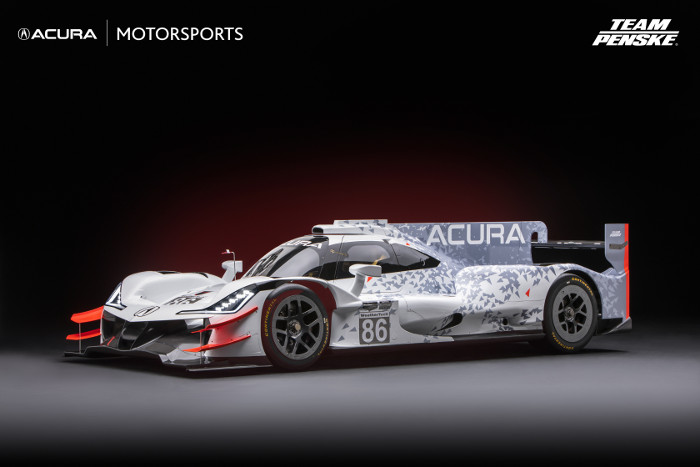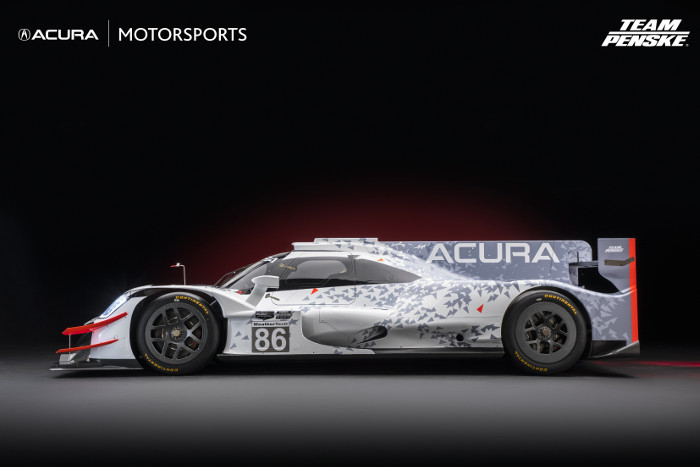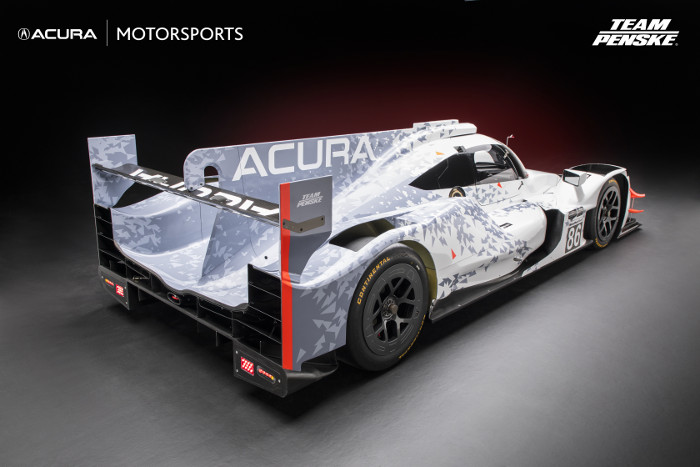 The car is powered by a race-proven AR35TT twin-turbocharged engine, that is based on the production 3.5-liter V-6 that powers the Acura MDX, RDX, TLX and RLX models. This same powerplant has been instrumental in powering the automaker's cars to victory at a number of championship series.
Examples of these include the 12 Hours of Sebring (2011-13), the 24 Hours of Le Mans and LMP2 World Endurance Championship (2012), American Le Mans Series LMP2 titles in 2012-13, overall winners at the Rolex 24, 12 Hours of Sebring and Petit Le Mans in 2016.
"At Acura, Precision Crafted Performance is at the heart of everything we do." said Jon Ikeda, Acura vice-president and general manager. "Whether it is our production cars or a prototype race car, if you want to be a performance brand you need to perform."
For the upcoming season, Acura Motorsports will be partnering with Team Penske organization to field a pair of Acura ARX-05 prototype race cars. One of those cars will be driven by former F1 driver, Juan Pablo Montoya and teammate Dane Cameron.
The season opener will take place at the Rolex 24 in January of next year. Expect some high level action as the American series goes into full swing for the 2018 calendar year.