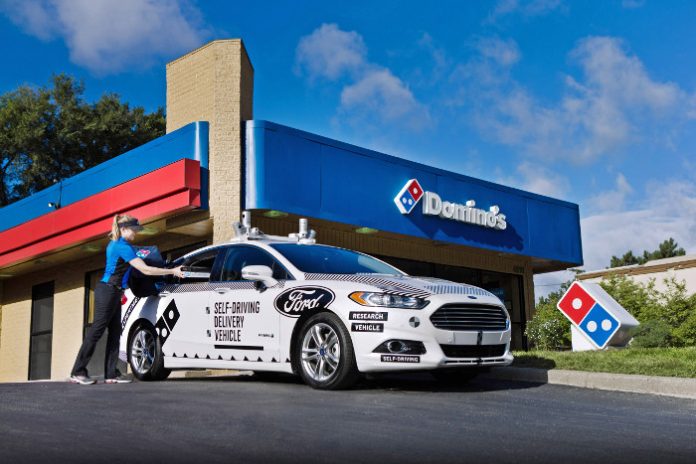 Ford has teamed up with Domino's, the world renowned pizza maker, to develop autonomous delivery vehicles for the latter's customers. This effort will enable the Blue Oval to study the role that future delivery pizza delivery vehicles might play in our lives.
Researchers from both companies will also investigate customer reactions to interacting with a self-driving vehicle as part of their delivery experience. They consider this of paramount importance because it will help them better understand customers' perspectives regarding the future of food delivery with self-driving vehicles.
"As delivery experts, we've been watching the development of self-driving vehicles with great interest as we believe transportation is undergoing fundamental, dramatic change," said Patrick Doyle, Domino's president and CEO.
"We pride ourselves on being technology leaders and are excited to help lead research into how self-driving vehicles may play a role in the future of pizza delivery. This is the first step in an ongoing process of testing that we plan to undertake with Ford," he later added.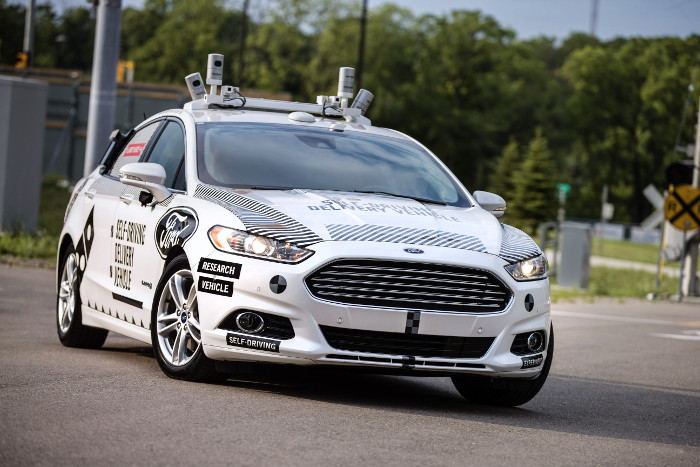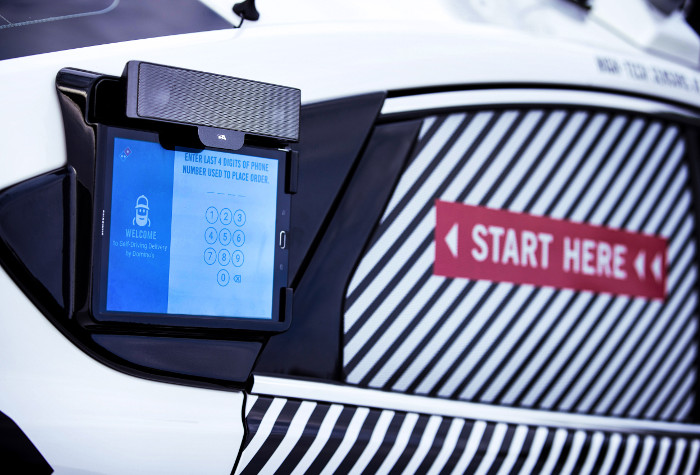 Like many other mainstream automakers, Ford is still developing its self-driving vehicle business. Collaboration with other companies, will enable it to conduct valuable research that will be crucial to ensuring that the technology is applied in ways that benefit consumers.
The Blue Oval plans on rolling out production ready self-driving vehicles by 2021, and with that it hopes to meet the needs of companies and customers alike. But for Domino's, currently a Ford Fusion Hybrid Autonomous Research Vehicle will be used to deliver pizzas to randomly-selected Domino's customers in Ann Arbor, USA.
It wil be manually-driven by a Ford safety engineer and staffed with researchers. Customers who agree to participate will be able to track the delivery vehicle through GPS using an upgraded version of Domino's Tracker®.
Text messages will be sent to respective customers once the delivery vehicle approaches their location. And will also guide them to retrieve their pizza using a unique code to unlock the Domino's Heatwave Compartment™ inside the vehicle.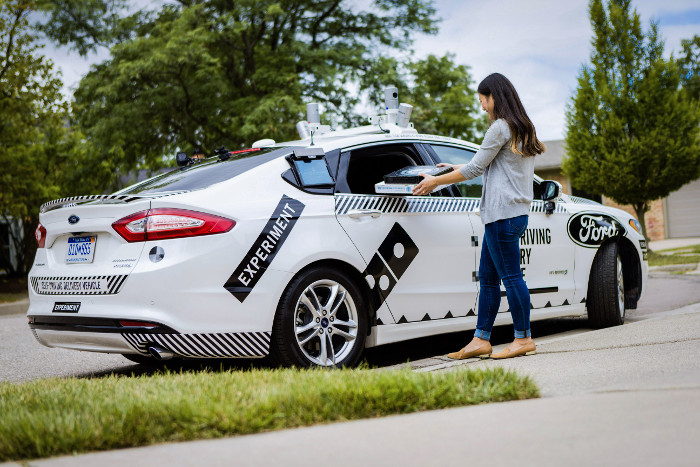 The Ford Fusion used here was retrofitted with the required hardware by Roush Enterprises which include the pizza container and Domino's Heatwave Compartment. This vehicle was completed in 2015 and was put through preliminary testing in a simulated urban environment before it was let loose here.
It will be awhile before we start seeing such systems become common place at our local Domino's outlet, but its comforting to know that Ford already has plans to ensure we get our pizzas on time.