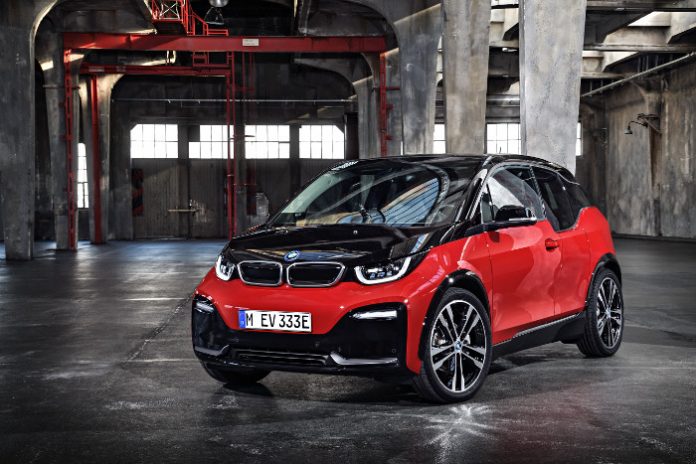 The ever popular small premium EV, the BMW i3, has received a mide-life facelift in the shape of some design tweaks and increased performance. As a whole, its still the cheerful car as before but now has a wider track and wheel arch molding contours that run along the body, horizontally.
New to the range is the addition of a sportier version called the i3s. Though similar in design, there are subtle hints that make it out to be the sportier variant of the lot. These features include, at the front, the bumper inlay and its U-shaped surroundings are in black finish.
The front fascia's side sections are bordered on their lower edge by accent strips in BMW's i Blue or Frozen Grey colours. The contrasting scheme does add a sense of sportiness to the car.
The signature kidney grille is painted in high-gloss black and consists of a more prominent design. Such is the case for the the rear apron which has a black surround frame that is extra wide and comes with body coloured inlay.
Underneath the new exterior, the i3s is fitted with a sports suspension, which drops the ride height about 10mm compared to the base car. Exclusive 20-inch lightweight alloy rims are standard for the variant too, which are slightly wider than before.
Overall the i3 now has an improved Dynamic Stability Control (DSC) system and a faster responsing Traction Control System. This means that drivers can now have a bit more fun before the safety net cuts in and spoils their fun.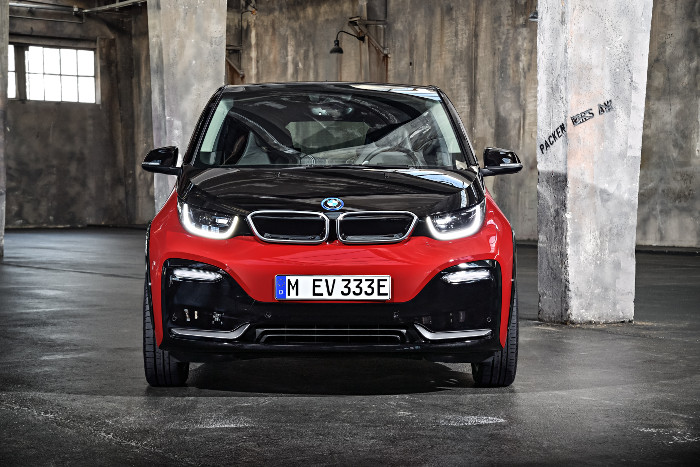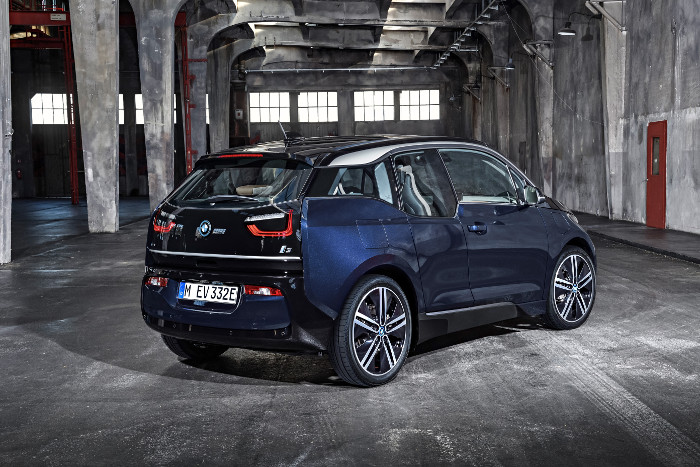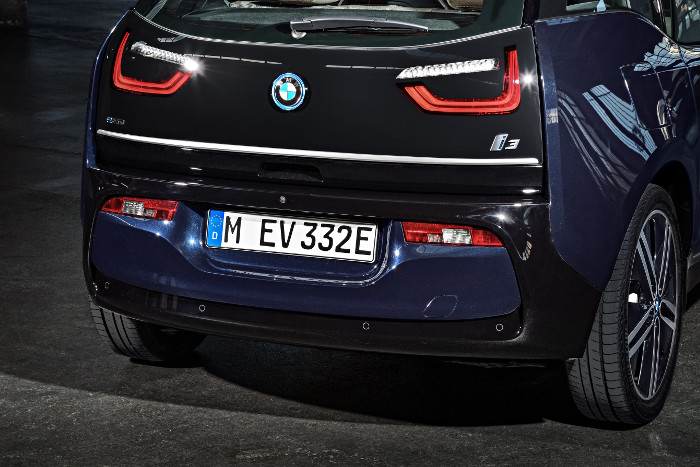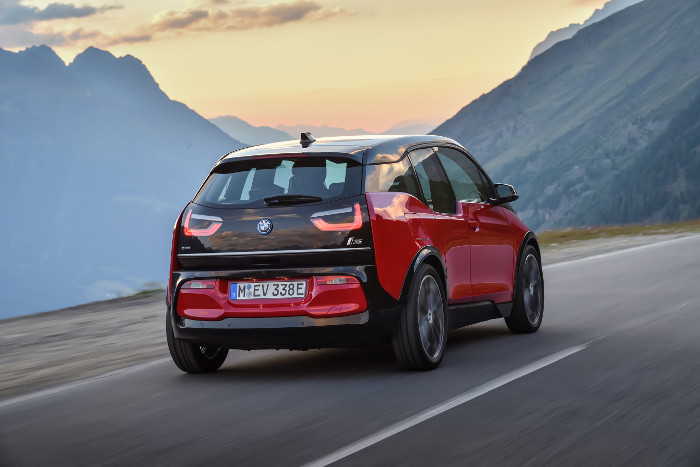 BMW's standard i3 is powered by a 170bhp synchronous electric motor but the i3s comes with a slightly more powerful 184bhp one. Due to the increase in power, the latter is also about 0.4 seconds faster from 0-100km/h at 6.8 seconds.
The new i3 is also available as a range extender version that features a two-cylinder petrol engine, which generates electricity to the electric motor once the car's battery pack has depleted.
Speaking of power, BMW is now offering an electric charger called TurboCord that has the ability to charge the i3 three times faster than what the standard charger is capable of.
There are a number of driver assistance systems that are availble with the car aside from the latest iDrive 6 interface, which include Active Driving Assistant and Active Cruise Control with Stop & Go.
Other than that, there's also Advanced Real-Time Traffic Information and ConnectedDrive Services and a navigation system. When equipped with the Technology and Driving Assistance Package, Apple CarPlay can be enabled and the i3 also gets a useful system called Park Distance Control.
This 2018 i3 will debut at the International Motor Show (IAA) in Frankfurt in September 2017. Check out the the picture gallery below and let us know whether the i3 is more appealing than the vehicle it replaces.