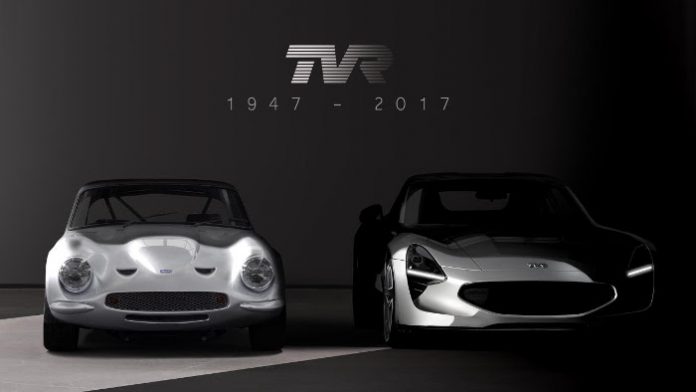 TVR's resurrection is tabled for the 8th of Septmber 2017 where it will unveil its first ever sports car since it went dark a few years ago. This is to be the first of a range of cars that are culmination of effort of TVR, Gordon Murray and Cosworth.
This car will be unveiled at the Goodwood Revival Earls Court Motor Show, marking the brand's 70th anniversary. Based on the teaser image that was recently released, the car features angular contours that are reminiscent of its predecessors.
According to TVR, this vehicle will offer performance that will rival that of some of the established models from the likes of Porsche, Jaguar and Ferrari. And contrary to popular belief, the British automaker has a solid team in place that are serious about restarting one of the most revered driver-focused British sports car brands in existence.
Gordon Murray Design Limited and iStream have been involved in the design work of the new range of cars. Both design firms have a wealth of knowledge in engineering and constructing automobiles. Both teams should help bring the company to new heights.
And in case you didn't know, Gordon Murray was responsible for the McLaren F1. The very car that was not only beautiful to look at, but had the performance of an aircraft. It held the record for the fastest production car in the world for many years and it was only that the car was dethroned.
If you are as anxious as we are for the launch of the new TVR, stay tuned and we will bring you the very latest news when we find out.