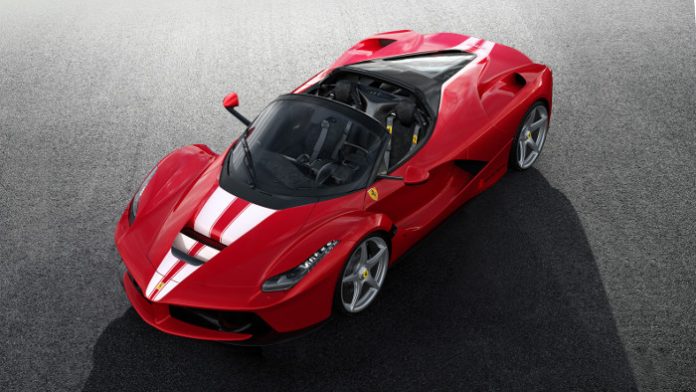 The rare LaFerrari Aperta that we covered in a previous article has finally gone under the hammer at Rm Sotheby's auction. The car was auctioned off during the Prancing Horse's 70th Anniversary celebrations at the Fiorano circuit for a cool 8.3 million euro (RM 41.9 million).
The proceeds from this sale will be donated to Save the Children, which is an international non-profit organisation that work to improve the lives of disadvantaged children in over 120 countries worldwide. The money from the LaFerrari sale will be used particularly to fund educational projects in Asia and Africa.
What makes this Ferrari so unique is that it's a special extra addition to the initial 209 cars built to date. And unlike the rest of these vehicles, it boasts a one-of-a-kind metallic Rosso livery that is complemented by double metallic Biano Italia racing stripes on its bonnet and rear end.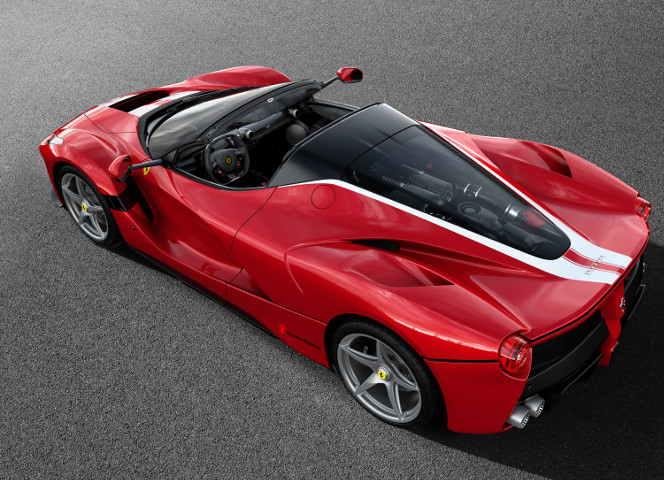 Though these numbers are common for such auctions, it happens to be a new record figure received by a 21st centrey car. The previous record was held by an exclusive LaFerrari that sold for $7 million (RM 29.4 million) at Daytona, USA in December 2016. It was auctioned off to raise funds for earthquake victims in Central Italy.
That said, the LaFerari Aperta wasn't the only car that rolled on the auction block in Fiorano, other worthy mentions include a California 250 GT SWB that sold for 7.9 million euro (RM 39.7 million), a 1958 250 GT Cabriolet Series I for 4.7 million euro (RM 23.6 million) and the aluminium-bodied 365 GTB/4, which sold for 1.8 million euro (RM 9.1 million).
It's good to know that Ferrari and other automakers are doing their part to help raise funds to help those indeed, especially people from impoverished nations or ones that have been affected by natural disasters.