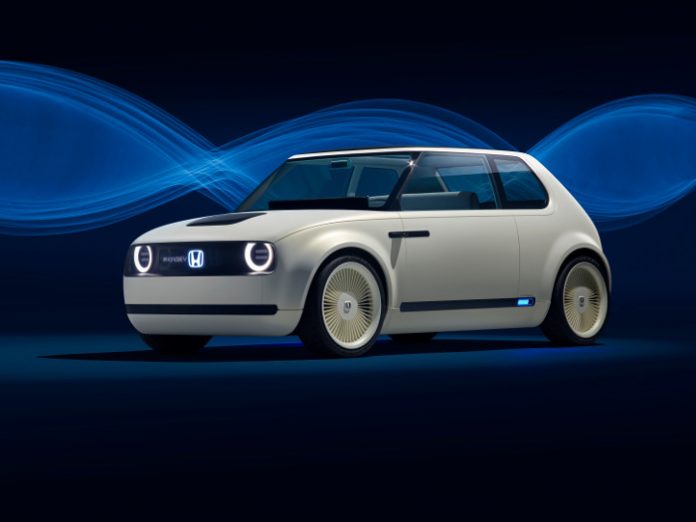 Honda has unveiled a funky new EV concept car called the Urban EV concept at the Frankfurt Motorshow. The supermini sports a compact three-door design and retro looks reminiscent of the early Civics. Shorter than the current Jazz by atleast 100mm, it aims to offer sportiness and 'manly' practicality.
The squarish front grille is actually able to light up and display a number of different messages that include greetings and advice for other drivers while on the road as well as charging updates. The Honda emblem has a back-light that emits a blueish hue.
The concept was officially introduced by Honda Motor Co. President and CEO, Takahiro Hachigo, during his press conference speech. This is not some vision of the distant future, a production version of this car will be here in Europe in 2019."
Visibility from inside the cabin is impressive, thanks to slim A-pillars and a wide windscreen that stretches the entire width of the vehicle. The car also features rear-hinged coach doors and a charging port that is housed on its bonnet.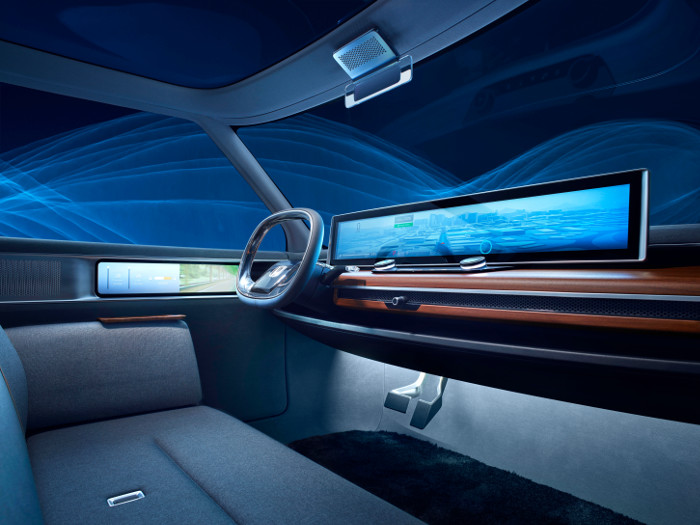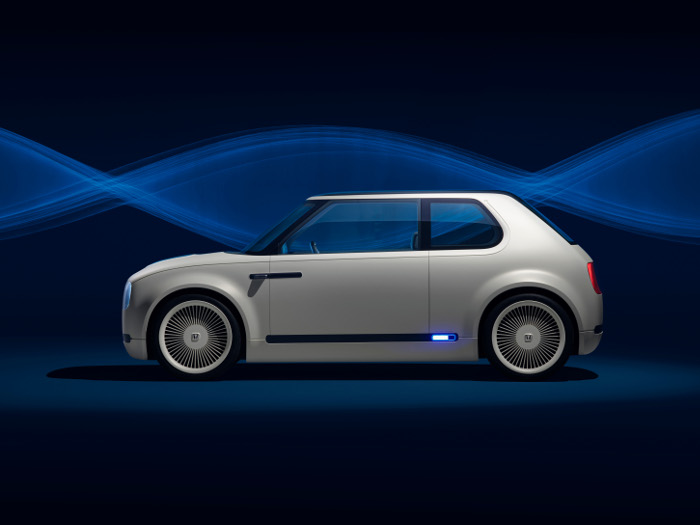 Inside, the cabin incorporates innovative styling and design that allow for better use of space. Honda says that the Urban EV will be able to seat four adults comfortably across two bench seats. And unlike most cars, the Urban EV's interior resembles that of a lounge.
Thanks to wood accents, elegantly designed seating positions and an elongated rectangular display on the dashboard, mean the vehicle can also double as a meeting area. The seat-belts for the rear bench are fixed in the middle of the seat, allowing the belt to retract out of the way before a passenger exits the car. Though not ideal, but it's still a cool feature for a concept.
That said, the car's main party piece is its Automated Network Assistant that assesses the driver's past decisions and facial/emotional expressions that accompany them to apply what it has learnt to make new choices and recommendations on journeys.
But don't get too excited though, concept vehicles such as these rarely ever make it onto showroom floors. Some elements of its design maybe incorporated into upcoming Honda models, but most, will probably be shelved till a later date.