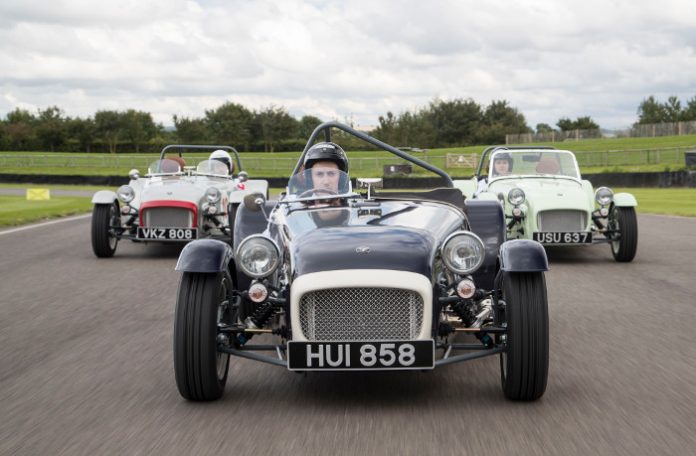 Caterham's latest retro sports car, the Seven SuperSprint, which was on sale during the Goodwood Revival, managed to set a new record for the automaker. In just 7 hours, all 60 SuperSprint vehicles that were up for sale, were all spoken for.
The UK based automaker says that the relative speed at which each car was snapped up was nothing less than extraordinary. The vehicle, which was introduced to mark the original Seven's 60th anniversary has become the fastest selling car in the company's history.
David Ridley, Caterham's Chief Commercial Officer, said, "After last year's incredible sales result with the Sprint, we were hoping for similar success with the SuperSprint. Having said that, to sell out within seven hours is something we've never seen before."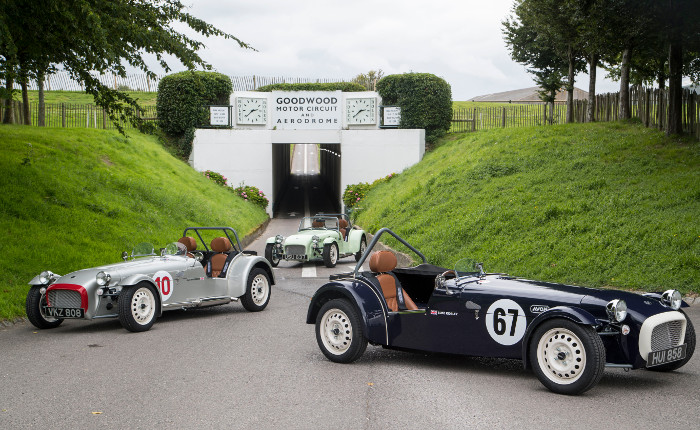 "Considering that last year we took orders for over 600 Sevens, the SuperSprint's success is likely to account for around 10% of our annual sales in 2017 and we are on track to beat last year's sales record," he later added.
Only 60 units in total will be produced, 30 of them are destined for the UK while the remaining 30 will make their way to other parts of Europe. Based on the its popularity, its safe to say that retro style racers like the Seven are still in high demand.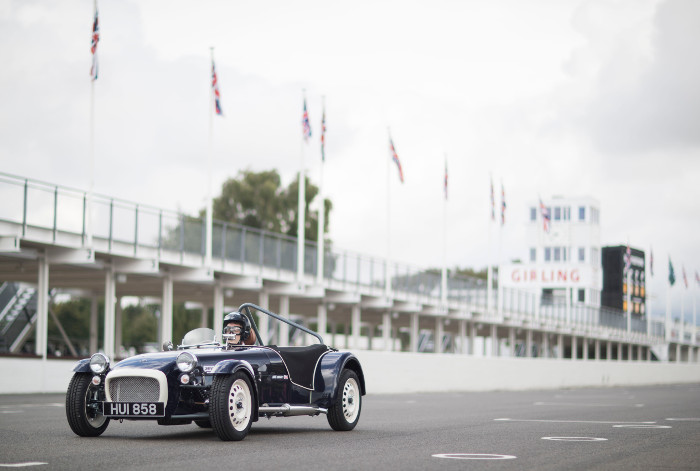 A modern reincarnation of the legendary racer that first started out life as a Lotus, the modern Caterham Seven still looks similar to the original albeit with minor and more modern upgrades, which include newer brakes and more reliable mechanicals.
Under the hood is a 95bhp Caterham Works Racing-tuned, three cylinder engine that is mated to a 5-speed manual gearbox that sends power to the wheel via a limited slip differential. As for stopping power the car gets front discs and rear drum brakes.
Adding to the appeal are Bilstein shock absorbers and 14″ wheels, unique Brooklands windscreen, quilted and stitched seats trimmed in Innes tan Scottish Muirhead leather, a wooden-rimmed sports steering wheel, and 1960s-style racing livery.
The SuperSprint is available as a single-seater or twin seater versions but both will be identical safe for the aero screens.
The following are some of the highlights of the car:
95bhp Caterham Works Racing tuned three cylinder engine
Caterham Works Racing developed live rear axle with A-frame
Race inspired suspension package with adjustable platforms
Limited slip differential
Extended front cycle wings
Quilted, stitched seat, trimmed in Innes tan Scottish Muirhead leather
Single 4 point race harness
Le Mans style mesh grille and side intake
Caterham executed a similar strategy last year by launching the Sprint and that too, sold extremely well but not as well as the SuperSprint. Take a look at the tribute video below to see what the Caterham brand has brought about since the Seven's birth 60 years ago.