Jaguar has picked an unconventional way to prove how capacious its XJ's cabin can be through the use of drones. The automaker staged a remote-controlled drone race called 'Game of Drones' to demonstrate how much room its flagship long-wheelbase saloon has to offer.
As part of the race, these high-speed mini aircraft, that were piloted by professional drone racers, flew through three cars on a course that was marked out with 13 gates that were the same shape as an XJL rear door.
Considered a marketing ploy, the drones that were travelling at close to 100km/h had to navigate their way through the door-shaped gates lit in Phosphor Blue and Red to highlight two of the XJ's interior lighting options.
Speaking of this unique drone race, Brett Collis, a champion drone pilot, said, "I've been racing drones in competition for years, but this is a first for me. The course was a great test, but the fact we were able to go at such speeds proves how much space the doors of the Jaguar XJL gave us."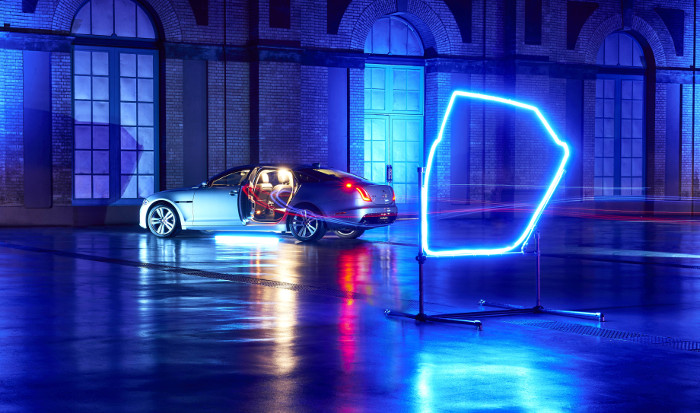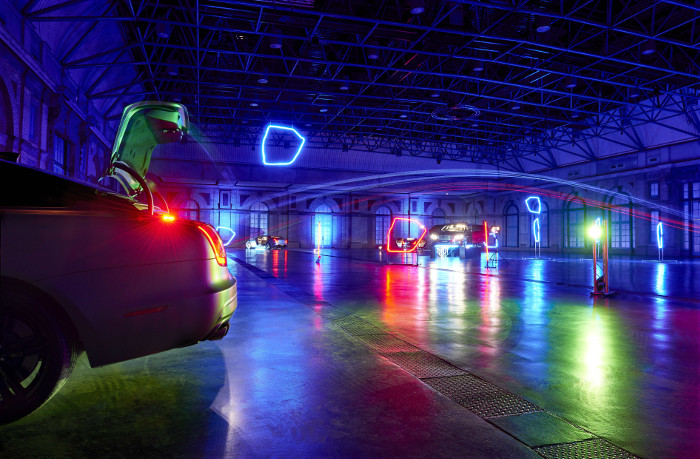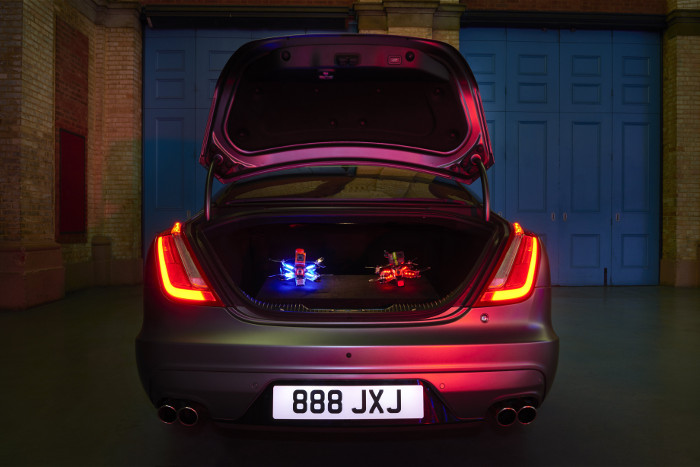 "Despite having to fly through the cabin we were still pushing the drones to their top speeds," He later added. These 'to close for comfort' drone maneuvers were executed to demonstrate the difference that it makes to have five extra inches of legroom with the long-wheelbase car, that that offered with the base car.
Jaguar's XJ is the largest four door saloon that the company makes and it boasts an 'exquisite' interior that is bestowed with the latest technology. It also features airline style reclining seats with massage function, increased headroom, fold-out tables and specially tuned rear suspension to enhance ride comfort.
The car is also equipped with full LED headlights, all-wheel drive and All Surface Progress Control (ASPC), as well as the latest Touch Pro infotainment system. It's basically Britain's ultra luxury answer to the Mercedes-Benz S-Class and BMW 7-Series.
Currently, the XJL and its more powerful sibling, the XJR575 are built at Jaguar Land Rover's Castle Bromwich plant alongside the XE, XF and F-TYPE. In recent years, the model has helped bolster the company's yearly sales.