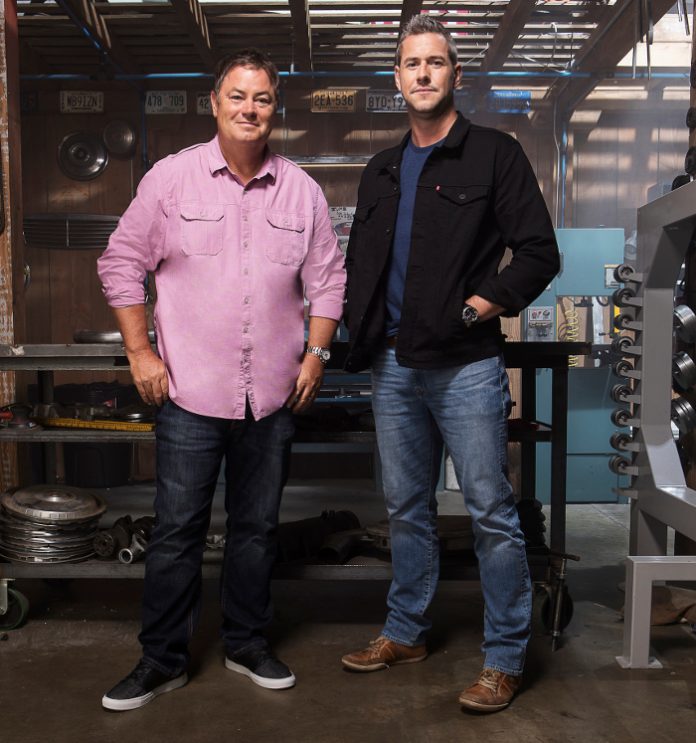 The new season of the ever popular classic car restoration show, Wheeler Dealers, will be back on tv screens for a brand new season. Unlike before, the show will go on without the venerable Ed China. The restoration guru had a falling out with the show's producers regarding filming, which resulted in his departure.
Known for his meticulous attention to detail, China has always ensured that viewers were well informed of the actual work that goes into each vehicle. This, he believed would enable them to be better informed when dealing with similar problems on their own. Due to a difference in views regarding filming, Ed China decided to leave the longstanding automotive show.
And as such, for this and future seasons, classic car restorer Ant Anstead will take over where Ed had left of. He joins the Wheeler Dealer's stalwart host, Mike Brewer as he hunts for classic bargains that the duo will purchase, restore and then flip for a reasonable profit. Despite how many avid fans of the show might feel, the changes may offer some interesting twists.
The show's first episode will be viewed by about 200 guests in the UK at the Lancaster Insurance Classic Motor Show, with Discovery, on Saturday 11th November. Classic motoring enthusiasts are being given the chance to win two tickets in a prize draw which sees them automatically entered when booking their show tickets before Thursday 26 October.
Both Mike Brewer and Ant Anstead will be present during the viewing, which will allow them to conduct meet and greet sessions with fans shortly after the show. The designer of the vehicle featured in the first episode will also be present during the viewing, though Discovery has chosen to be coy about the exact details.
Speaking of the new show and partner, Mike Brewer said, "Making Wheeler Dealers with a new partner and thousands of miles away from our native country is difficult, but the reward is bringing one of the world's biggest and greatest car shows to the screen."
He later added, "We are immensely proud of our efforts and we are excited to share the new look Wheeler Dealers with a live UK audience for the first time ever. The show has more mechanical content than ever before and both Ant and I are thrilled with what we believe is a ground breaking build."
This news has us excited and though Ed China will be greatly missed, the new shake up could prove to be a positive decision as it adds a fresh perspective on the show. Stay tuned and we will let you know more as soon as we find out.