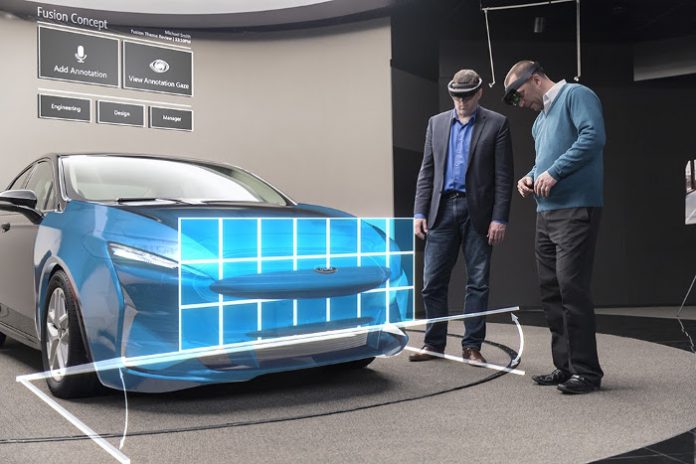 The future of vehicle design is here and Ford, is one of the first automakers to have accepted it with open arms. This type of hologram technology enables designers and engineers to collaborate on design and construction efforts for any given project.
Relatively unchanged since the early days of the automobile, designers have had to resort to building clay models of new vehicles in order to truly assess their practicality. And in recent years, 3D modelling has helped somewhat in terms of lowering production time.
That said, the benefits of both, pail in comparison to the relative efficiency, ease of use and time saving measures that come with hologram technology. Ford has incorporated it for use on its vehicles through the use of Microsoft's HoloLens system.
It's an augmented reality setup that enables users/viewers to add virtual overlays to the physical world. Unlike the virtual reality fad, where a user is immersed in an enclosed virtual world, augmented reality enhances the physical one with its various systems and functions.
In order to use HoloLens, Ford designers will need to put on a special wireless headset that will overlay the virtual objects on the physical ones. It's information is received from a PC running Microsoft's Windows operating system.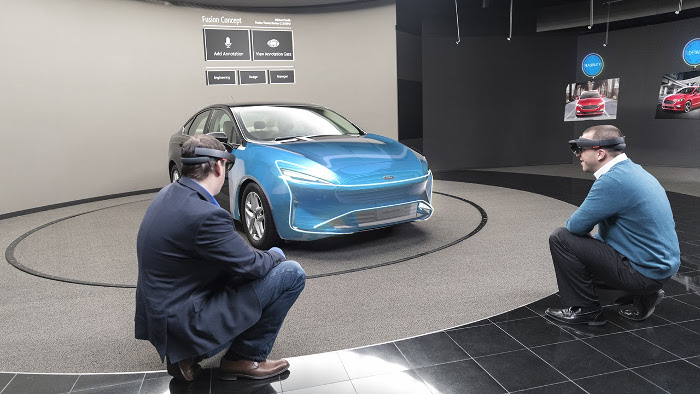 Through this method, what used to take days, weeks or even months of communication between engineers, designers and the 'decision makers', efforts that involve grille designs, body panels and other elements can be created, altered and approved within hours.
This will significantly lower the cost of R&D work and its labour intensive nature, and enable automakers to shorten the time frame needed for producing a single vehicle. Many brands already employ 3D modelling to help visualise and simulate stresses on components,which have helped with crash testing.
Speaking of the HoloLens tech, Jim Holland, Ford vice president, vehicle component and systems engineering, said, "It's amazing we can combine the old and the new – clay models and holograms – in a way that both saves time and allows designers to experiment and iterate quickly to dream up even more stylish, clever vehicles."
"Microsoft HoloLens is a powerful tool for designers as we continue to re imagine vehicles and mobility experiences in fast-changing times," he later added.
Ford has been using the tech for the past year in it's Dearbon design facility in Michigan. Doing so has enabled the automaker's legion of employees to work in a more cohesive manner and review designs or their changes more efficiently and in a manner that was inconceivable just a few years ago.
We hope that such tech is adopted across the board and that automakers are able to benefit greatly from it. This could result in better designed vehicles that are offered at a significantly cheaper price.