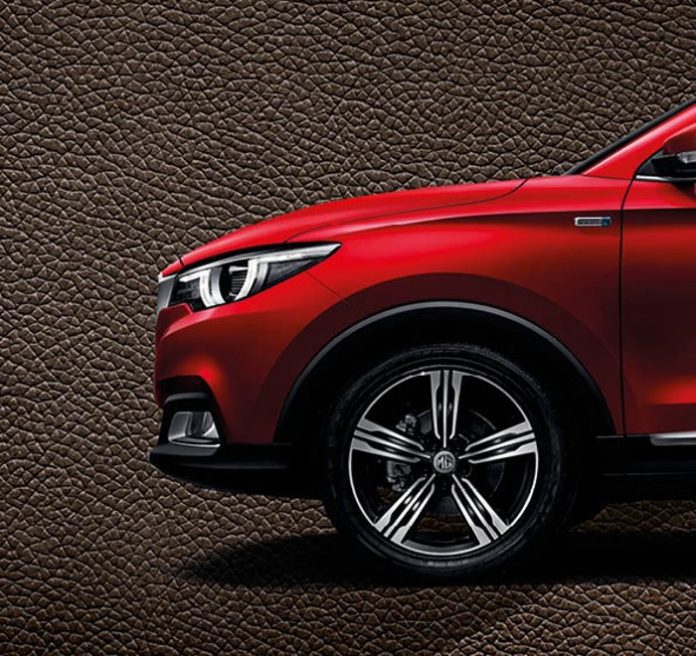 MG, will be launching its new compact SUV soon, which the automaker says will mark an exciting new era of design for the company. The Chinese owned British automaker is looking to dip its toes into the hotly contested waters of the compact SUV segment with the MG XS.
The new vehicle will join the automaker's MG3 and MG GS to offer UK customers a home grown alternative to the Japanese and Korean offerings. Sporting an angular look, the new design philosophy is based on what the automaker calls, 'Emotional Dynamism'.
It has been said the new vehicle has been designed in a way that best expresses the company's new design language that emphasizes the premium nature of the XS. Though not groundbreaking, the the curved lines and creases of the frontend do give the vehicle an interesting look.
The new face features an enlarged grill design that was inspired by the automaker's older vehicles but modernized to have a more contemporary look. MG says that the larger grille is able to accommodate a bigger badge, which, for vanity purposes, helps show off the brand's heritage that can be traced to the early days of the automobile.
Carl Gotham, Design Director of SAIC European Design Centre, said, "It's a really exciting time for MG as it starts to roll out its new brand identity. Emotional Dynamism brings to the fore a premium feel to the new Compact-SUV with exceptional attention to detail throughout, such as the distinctive detailing on the 'eye' headlights and signature tail lights."
"It has a level of detailing and range of impressive features you would not expect to find on a car of this size or price," he later added.
MG is expected to divulge more details regarding the brand's new design direction closer to the launch date of the new vehicle. The automaker has stated that it is confident that latest addition will be able to bolster its sales figures that are already up by nearly 83% year-on-year.
The British automaker can trace its roots back to 1924 and has produced some of the most stunning vehicles from the golden area of the automobile. Stay tuned and we will let you know more when further details are released regarding the MG's design direction.